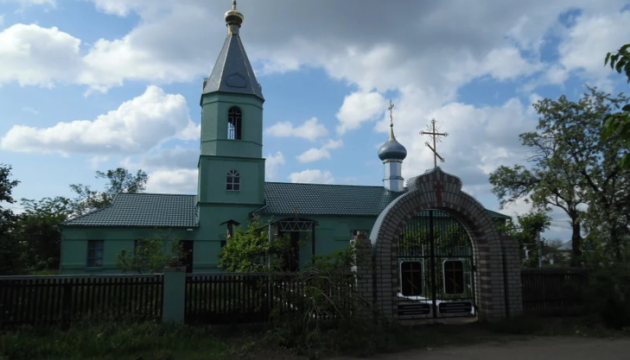 Religious fake: Russians fabricate 'arson attack' on UOC MP church
Russian propagandists have passed off a 10-year-old video taken in Russia's Astrakhan region as a new video from Ukraine's Mykolaiv region
The Kremlin mass media and Telegram Z-channels are spreading a video showing an Orthodox church set on fire. Russian propagandists claim that this church is part of the Ukrainian Orthodox Church of Moscow Patriarchate (UOC MP), situated in the Mykolaiv region's village of Novopavlivka, and has allegedly been set on fire by some 'separatists' or 'security forces'.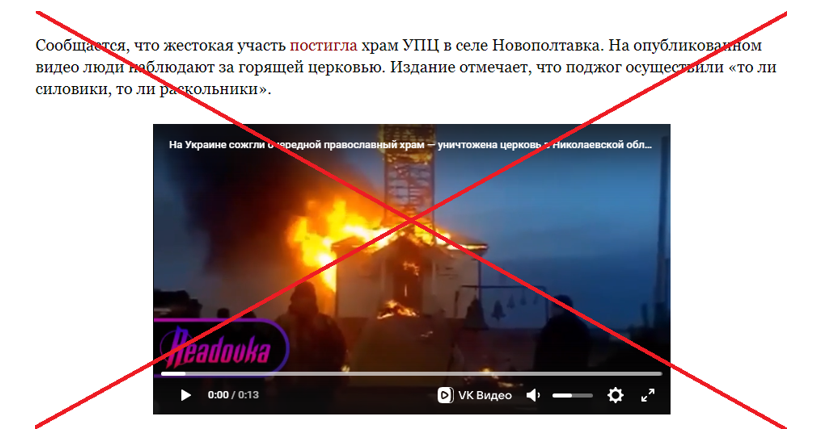 One of the Ukrainian collaborators even threatens that "a systematic process of setting churches on fire by nationalists will begin, and sooner or later people will be locked up in them".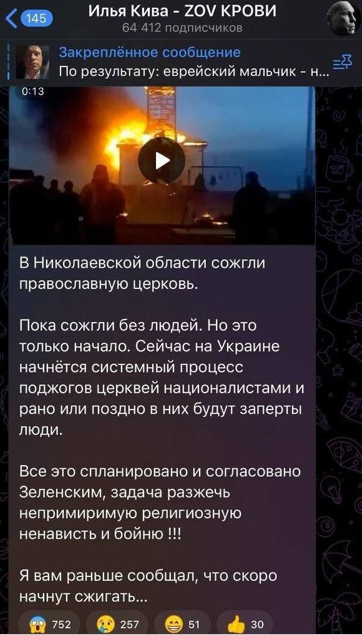 Such propagandist messages are a fake. The video they show as evidence was filmed in Russia's village of Ilyinka, Astrakhan region, 10 years ago. Russian mass media outlets reported on the incident. Among the causes of the fire, they mentioned short circuits and a falling candle. During that time, they even managed to rebuild the church.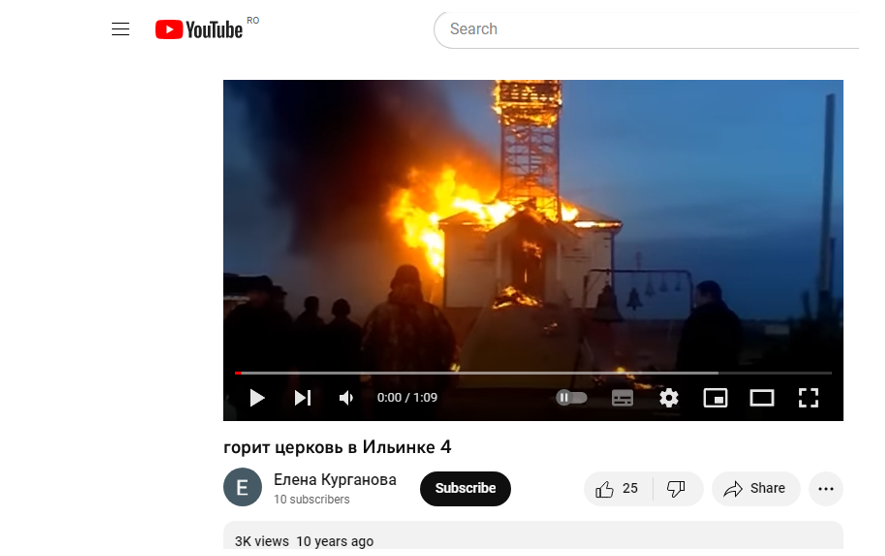 Meanwhile, according to the data from the Ukrainian State Service for Ethnopolitics and Freedom of Conscience, as of September 20, 2022, at least 270 religious buildings across 14 regions of Ukraine were completely destroyed or damaged to a certain extent due to Russian armed aggression against Ukraine. 260 of them are Christian churches. Most churches were destroyed in the Donetsk region (67) and the Luhansk region (58). At least 136 affected churches were those of the UOC MP.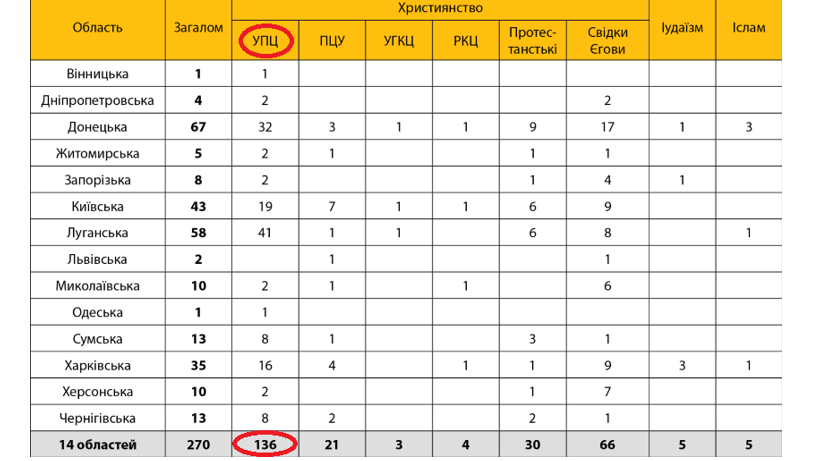 A reminder that earlier Russian propagandists passed off the gathering of believers for the divine liturgy near the Kyiv-Pechersk Lavra as a protest rally against the eviction of representatives of the UOC MP.
Andrii Olenin