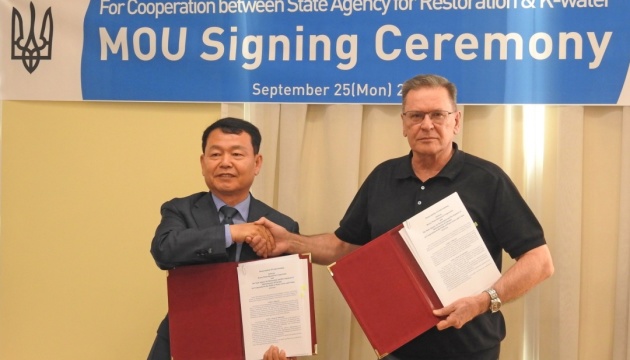 Korea Water Resources Corporation helps Ukraine to restore settlements
The Agency for the Restoration and Development of Infrastructure of Ukraine, together with the Korean Water Resources Corporation K-water, will work to rebuild settlements destroyed by Russian aggression.
This is reported by the press service of the State Agency for Reconstruction, Ukrinform reported.
"We are working on the comprehensive restoration of settlements that were destroyed by Russian troops. This includes rebuilding social infrastructure, private houses, and communications. The experience of foreign companies will allow us to work more efficiently and make projects of higher quality," said Valeria Ivanova, Deputy Head of the Recovery Agency.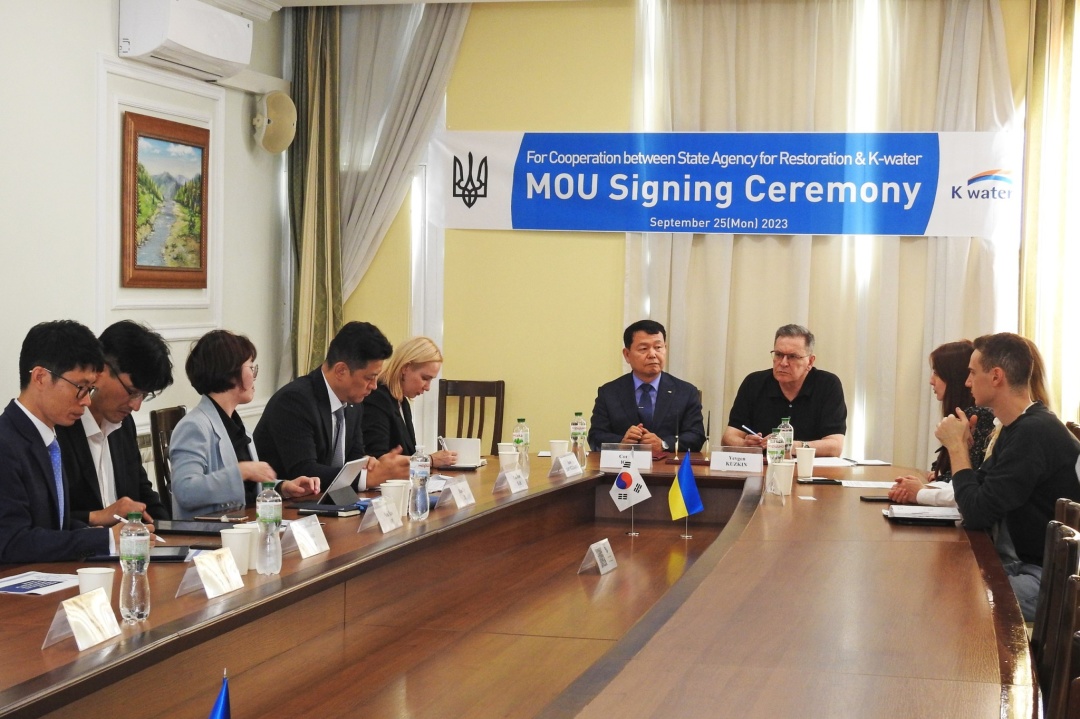 K-water President Sog de Yoon suggested identifying priority projects for which the corporation could provide assistance with equipment, related materials, etc. The Korean partners are ready to provide charitable assistance from their company and negotiate funding from the government of the Republic of Korea.
Sog de Yoon said that they would like to contribute to the restoration of the destroyed Ukrainian cities. He is well aware that this requires a lot of money. And they have come here not to start any new businesses for profit, but to help Ukraine in its struggle and recovery.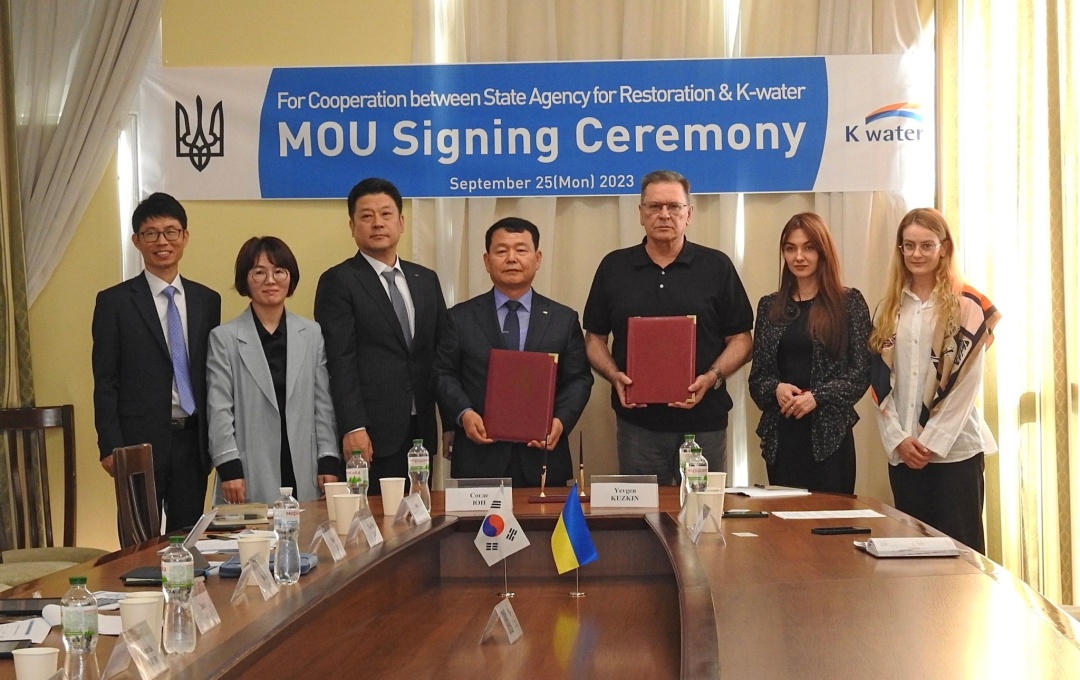 Among the projects that are a priority for the Restoration Agency and can be implemented in cooperation with K-water is the water supply in the village of Posad-Pokrovske, in the Kherson region.
Also, according to the memorandum, the Reconstruction Agency and K-water will exchange experience in building 'smart cities' (an environmentally friendly, information technology-based approach), and implementing various infrastructure projects that will help rebuild damaged and destroyed Ukrainian infrastructure.
As reported, a Korean-Ukrainian forum for cooperation in reconstruction was recently held in Kyiv. In particular, a Memorandum of Cooperation was signed with the Korea Infrastructure and Urban Development Corporation (KIND).