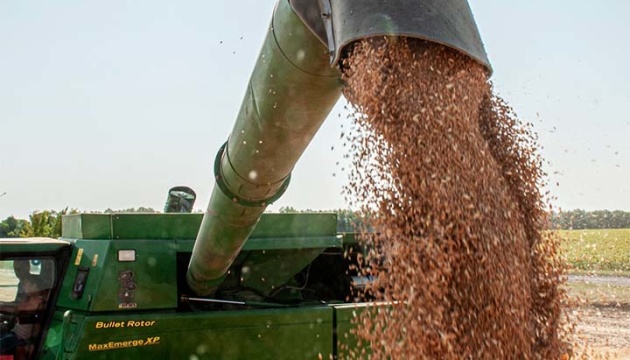 Poland, Slovakia, Hungary pull from grain talks with Ukraine in wake of Kyiv's plan to sue them in WTO
Five Eastern-flank EU countries (Poland, Slovakia, Hungary, Romania, and Bulgaria) do not agree to Ukraine's proposals for further grain exports to the European market.
In light of Kyiv's statements about its readiness to file a claim against Poland, Slovakia, and Hungary with the World Trade Organization (WTO) over a unilateral embargo on Ukrainian grain, these countries are pulling out of further negotiations within the Coordination Platform regarding the export of Ukrainian grain to the European market, Ukrinform reports with reference to PAP.
As the Polish agency notes, according to Kyiv's action plan to stabilize grain exports to the EU, the Ministry of Economy of Ukraine should independently make decisions on granting permits for grain exports to the EU, even if EU countries oppose such permits. Decisions regarding permits would have to be consulted with EU countries and the European Commission, but the final decision would with Kyiv.
It is emphasized that Poland's ambassador to the EU, Andrzej Sados, criticized Ukraine's new proposal, noting that, in Warsaw's opinion, it does not solve the issue of controlling and limiting the flow of Ukrainian grain to the domestic market.
As noted, in view of Ukraine's application for WTO arbitration against Poland, Hungary, and Slovakia over unilateral restrictions on Ukrainian grain exports, the three countries will not participate in the Coordination Platform on the Export of Ukrainian Grain, hosted in in Brussels and involving the European Commission, Ukraine, Poland, Slovakia, Hungary, Romania, and Bulgaria.
"Poland, Hungary, and Slovakia are withdrawing from the platform due to caution in the process, as well as the fact that Ukraine could use the information transmitted within the Coordination Platform against the three countries in the WTO arbitration," a source told PAP European Commission.
As reported, in May 2023 the European Commission banned the import of Ukrainian wheat, corn, rapeseed, and sunflower to Bulgaria, Hungary, Poland, Slovakia, and Romania at the insistence of these countries. On June 5, the ban was extended until September 15, 2023.
On September 15, the European Commission announced that the European Union would not further extend temporary restrictions on Ukraine's grain exports to the five neighboring countries that are all members of the EU.
Poland, Hungary, and Slovakia have announced their intention to unilaterally block the import of Ukrainian agricultural products. In this regard, Ukraine plans to take action against the three countries within the WTO.