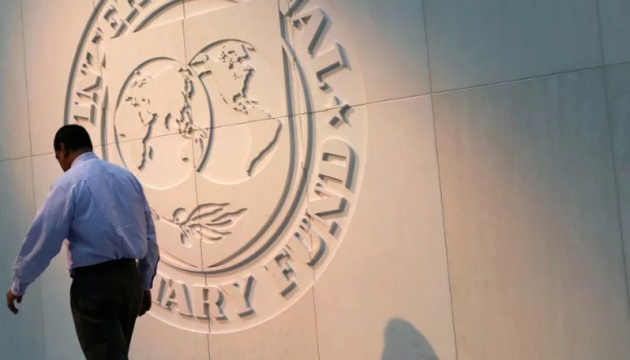 IMF upgrades forecast for Ukraine's GDP growth in 2023 to 1-3%
The IMF mission has confirmed expectations of a stronger economic recovery in Ukraine and upgraded the forecast for Ukraine's GDP growth to a range of 1-3% amid war-related uncertainty.
The IMF said this in a press release seen by Ukrinform.
"A stronger recovery is expected as the economy progressively adapts to war conditions. IMF staff have therefore upgraded real GDP growth for 2023 to a range of 1 to 3 percent (from the previous range of -3 to +1 percent when the EFF was approved), although the outlook remains highly uncertain as the war continues," the press release reads.
The IMF mission found that overall, macroeconomic and financial stability have been maintained, thanks to prudent policymaking as well as continuous and timely external support. Nevertheless, major challenges persist.
In particular, the fiscal deficit remains very high, entailing continued large financing needs covered by external grants and highly concessional loans. At the same time, protecting core functions of the state under existing financing constraints will continue to require the authorities to navigate difficult policy tradeoffs. "Repealing amendments to revenue mobilization legislation under the Martial law, as appropriate, while avoiding new measures that might erode tax revenues will be crucial," the IMF said.
It added that despite Russia's shelling of critical infrastructure, the Ukrainian economy has shown remarkable resilience.
"Economic activity in the first quarter rebounded strongly, as the energy system rapidly recovered from attacks on critical infrastructure, foreign exchange markets stabilized, and inflation started to decline decisively," the IMF said.
"In line with the objectives set out for the first phase of the program, the authorities are taking important steps to strengthen fiscal, external, and financial stability," the IMF said.
This includes adopting revenue enhancing legislation under the National Revenue Strategy, preparing a conditions-based strategy to move to a more flexible exchange rate and loosen FX controls, preparing a deeper assessment of the health of the banking sector, and continuing reforms to strengthen governance and anti-corruption frameworks, including through legislative changes.
"Steady implementation of structural reforms under the [EFF] program, including in governance, anti-corruption and public investment management, will strengthen institutions and lay the foundations for strong and sustained growth," the Fund said.
The IMF and the Ukrainian authorities on May 30 reached a staff-level agreement on an updated package of economic and financial policy measures for the first review of the four-year Extended Fund Facility (EFF) program.