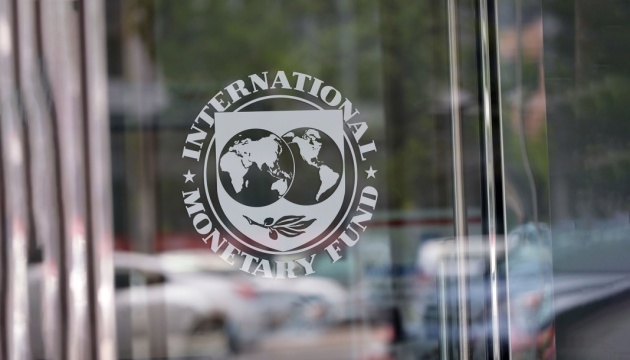 Ukraine, IMF reach staff-level agreement on 1st review of EFF program
International Monetary Fund (IMF) experts and the Ukrainian authorities have reached a staff-level agreement on an updated package of economic and financial policy measures for the first review of the four-year Extended Fund Facility (EFF) program.
This is stated in the IMF press release, which is available to Ukrinform.
Gavin Gray, IMF Mission Chief for Ukraine, announced that the IMF staff and the Government of Ukraine have reached a staff-level agreement on the first review of the EFF program. This agreement must be approved by the IMF Board of Executive Directors. They are expected to consider this issue in the coming weeks.
As noted, all quantitative performance criteria as of the end of April and structural benchmarks as of the end of May were met, paving the way for the Board of Executive Directors to consider the disbursement of about USD 900 million (SDR 663.9 million).
Ukraine's economy has demonstrated remarkable resilience, the press release said. Recent economic developments point to a gradual economic recovery in 2023, although the outlook remains highly uncertain as war-related uncertainty remains extremely high.
As reported, on May 23, the mission for the first review of the IMF's EFF program started in Vienna. This is a 4-year, USD 15.6 billion program that was approved in late March. It is part of a large package of support from the G7 countries worth USD 115 billion over the life of the program.