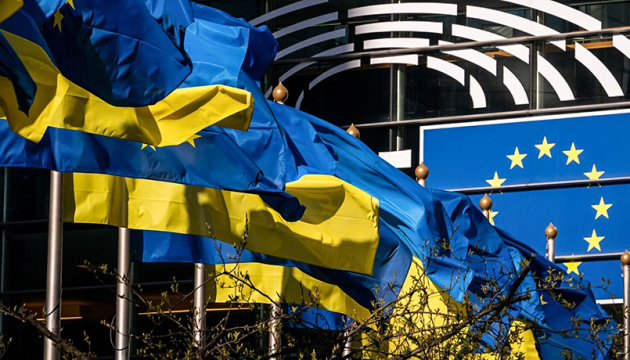 EU extends tariff-free trade with Ukraine for a year
On Thursday, the EU Council approved a regulation to extend the tariff-free trade regime between the EU and Ukraine for the next year.
According to Ukrinform, this information was published today on the European Council's website.
"The Council adopted today a Regulation which renews the suspension of all customs duties, quotas and trade defence measures on Ukrainian exports to the EU for another year, until June 2024," the statement reads.
As noted, by renewing these measures, the EU continues to demonstrate its unwavering political and economic support for Ukraine, which is still facing unprovoked and unjustified military aggression by Russia.
These measures will help Ukraine maintain stable trade relations with the EU and support the economy in a very difficult environment, the statement said. Combined with extensive military, financial and humanitarian support, this is crucial to help Ukraine in its long-term recovery.
"Russia's unprovoked and unjustified war of aggression against Ukraine has had a devastating impact on the country's economy. The renewed Autonomous Trade Measures will unequivocally support Ukraine and at the same time they provide the EU with a way of protecting if necessary the internal market from significant increase in imports of some agricultural products," Johan Forssell, Minister for International Development Cooperation of Sweden, said.
The announced measures apply to fruits and vegetables subject to the entry price system, as well as to unprocessed and processed agricultural products subject to tariff-rate restrictions. The duties on industrial goods ceased to apply as of January 1, 2023, under the terms of the Association Agreement.
Once the regulation is adopted, it will be signed by representatives of the Council and the European Parliament and published in the Official Journal. It will enter into force on June 6.
As previously reported, this week the EU Foreign Affairs Council has already considered issues related to the EU's foreign policy and response to security and defense challenges. It is currently considering external aspects of international trade. European officials paid great attention to the situation in Ukraine and to overcoming the consequences of Russia's war of aggression against Ukraine.