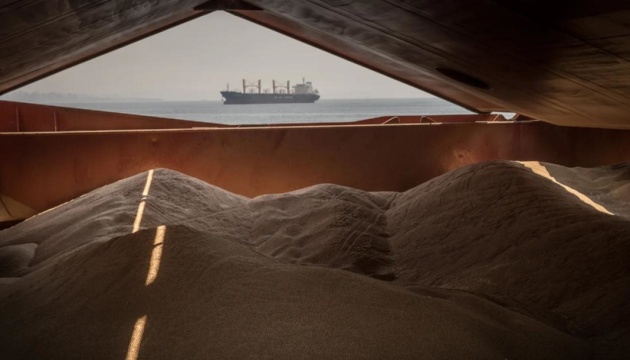 About 4M t of grain illegally exported from Ukraine since Russia's invasion – UGA
Ukrainian Grain Association (UGA) estimates that about 4 million tonnes of grain have been stolen from Ukraine since the start of Russia's full-scale invasion.
UGA's President Mykola Gorbachev said this on the Freedom TV channel, Ukrinform reports citing UGA.
He noted that the buyers of the stolen grain were sanctioned countries. But they are cautious about the grain stolen from Ukraine. There was a case when Libya refused to buy it. Gorbachev emphasized that it is becoming increasingly difficult for Russia to trade stolen goods.
"Ships come in for stolen grain like criminals, at night. They disable GPS trackers, pass through unseen, load up, and then leave in an unknown direction. However, the marine traffic program allows us to track where these ships are going and how much and what they are carrying. All the facts are recorded by Ukraine," UGA's President explained.
Gorbachev stated that Russia steals not only Ukrainian grain, but also buyers'.
"Ukraine has always been a major exporter. During the war, Russia is blocking Ukraine to work in the countries of Ukraine's traditional sales. While Ukraine pays billions for downtime, Russia has no downtime," he said.
According to him, by blocking Ukraine, Russia has increased its supplies to Egypt, the largest wheat importer. Grain buyers need rhythmic supplies to keep their mills running. Thus, the buyer is forced to choose another supplier. This is the main reason why Ukraine is losing its grain markets.
As Ukrinform reported, in February 2023, the Prosecutor's Office of the Autonomous Republic of Crimea and the city of Sevastopol announced suspicion of transporting stolen Ukrainian grain to the captain of the Russian ship Nadezhda, which entered the closed commercial port of Sevastopol three times in 2022.