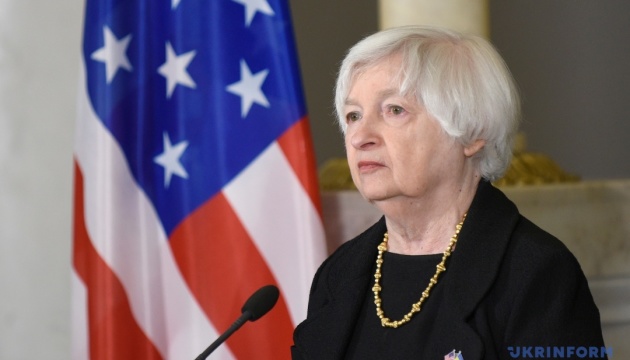 U.S. discussing mechanisms to transfer frozen Russian assets for rebuilding of Ukraine
Russia should compensate Ukraine for the damages it has caused due to its full-scale invasion.
U.S. Treasury Secretary Janet Yellen said this in an interview with CNN's Fareed Zakaria, according to Ukrinform.
"I think Russia should pay for the damage it has done to Ukraine. So that's a responsibility that I think the global community expects Russia to bear. This is something we are discussing with our partners. But, you know, there are legal constraints on what we can do with frozen Russian assets and we're discussing with our partners what might lie in the future. But I think that's the right to happen that Russia should pay for the damages that it's caused [to Ukraine]," she said, commenting on whether Russia should pay for the rebuilding of Ukraine with its frozen central bank reserves.
Yellen also noted that two goals had already been achieved due to the introduction of sanctions against Moscow – revenues have lowered and Russia is being deprived of the equipment it needs to conduct the war.
"On the revenue side, our price caps that we've put in place on Russian oil have lowered the revenues that Putin is receiving by roughly 40% over the last year. He expected to have budget surpluses. He now has very large budget deficits. In terms of equipment, we have had great success in depriving him of the equipment that he needs to conduct this war. This is due to our export controls. And importantly, it's not just the United States acting alone. It's that we have strong coalition partners who are working together to put in place sanctions, exports controls and working jointly on enforcement," she added.