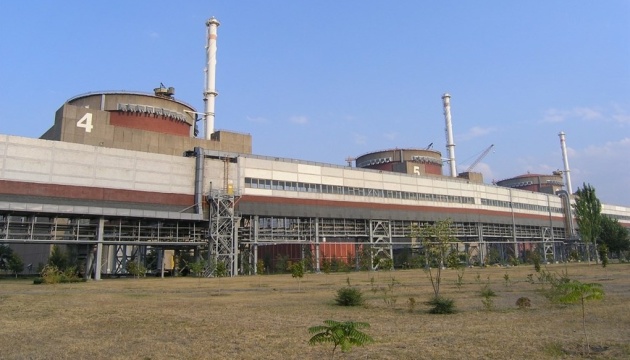 Ukraine wants IAEA mission to work at ZNPP until plant is fully liberated
Ukraine is interested in the extension of the International Atomic Energy Agency (IAEA) mission at the Zaporizhzhia Nuclear Power Plant (NPP) at least until the plant is fully liberated from the Russian invaders.
Oleh Korikov, acting head of the State Nuclear Regulatory Inspectorate of Ukraine, said this at a briefing at the Media Center Ukraine - Ukrinform.
"Ukraine is very interested in the extension of the IAEA mission at the Zaporizhzhia NPP. First, the IAEA mission stays at the NPP at Ukraine's invitation. Secondly, in this way, the Ukrainian side receives information about the condition of equipment and systems, which is available to the IAEA at the plant," said Korikov.
He noted that the presence of the IAEA mission also creates a certain pressure on the invaders, who are not used to working under conditions of constant monitoring.
According to him, it is important for the IAEA to stay at the Zaporizhzhia NPP precisely on Ukraine's terms. "Ukraine is interested in continuation of the IAEA mission's work at the ZNPP at least until the plant is returned to the control of Ukrainian authorities," Korikov emphasized.
As reported, on March 29, IAEA Director General Rafael Grossi arrived at the Zaporizhzhia NPP, which is captured by the Russian occupiers, to assess the state of the plant's security.
IAEA experts have been working on a permanent basis at the Russian-occupied Zaporizhzhia NPP since September 2022.
ZNPP, the largest nuclear power plant in Europe, has been captured by the Russian military since March 4, 2022. Since then, the invaders have deployed their military equipment and ammunition on the NPP site. They have been shelling the facility and surrounding area.