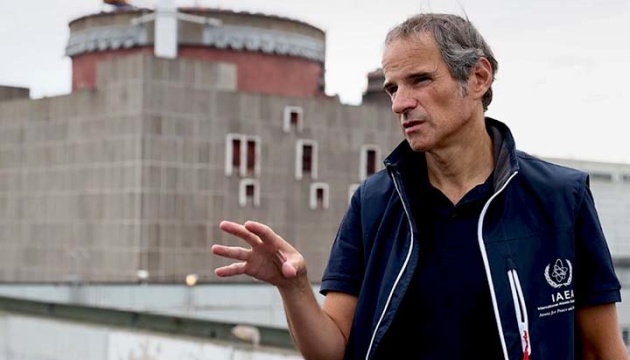 Zaporizhzhia NPP can no longer be protected - IAEA chief
International Atomic Energy Agency (IAEA) Director General Rafael Grossi said that there had been a significant increase in the number of troops in the area of Zaporizhzhia Nuclear Power Plant (NPP) and it could no longer be protected.
He said this after visiting the ZNPP on Wednesday, Ukrinform reports with reference to Sky News.
It was Grossi's second visit to the Zaporizhzhia NPP since Russia invaded Ukraine last February, with his aim being to "assess first-hand the serious nuclear safety and security situation at the facility", the IAEA said.
After his visit to the ZNPP, Grossi noted that, despite the work of the IAEA expert group at the plant since last September, the situation is "still precarious".
"It is obvious that military activity is increasing in this whole region. So the plant can't be protected," he said.
As reported by Ukrinform, IAEA Director General Rafael Grossi arrived at the Zaporizhzhia NPP to assess the plant's safety status. He has long called for the creation of a security zone around the ZNPP.
On Monday, the IAEA chief met with President of Ukraine Volodymyr Zelensky and, according to him, will "most likely" travel to Russia in the coming days.