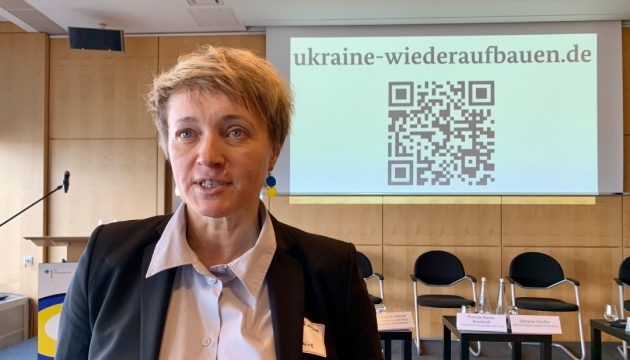 Trofimtseva: Ukraine should be more proactive in finding partners for reconstruction
The Ukrainian side should be more actively involved in joint projects with Germany on the basis of the Ukraine Reconstruction Platform which was officially launched in Berlin on March 27.
"So far we see bigger initiative from the German side. I really want this Platform to be bilateral. We should speak proactively, present ourselves," Olha Trofimtseva, Ambassador-at-Large of the Ministry of Foreign Affairs of Ukraine, told Ukrinform in a commentary.
She called the initiative of German friends to create the Platform very good and useful. This makes it possible to collect all proposals in one place because often the interested organizations do not know where to look for information, Trofimtseva noted.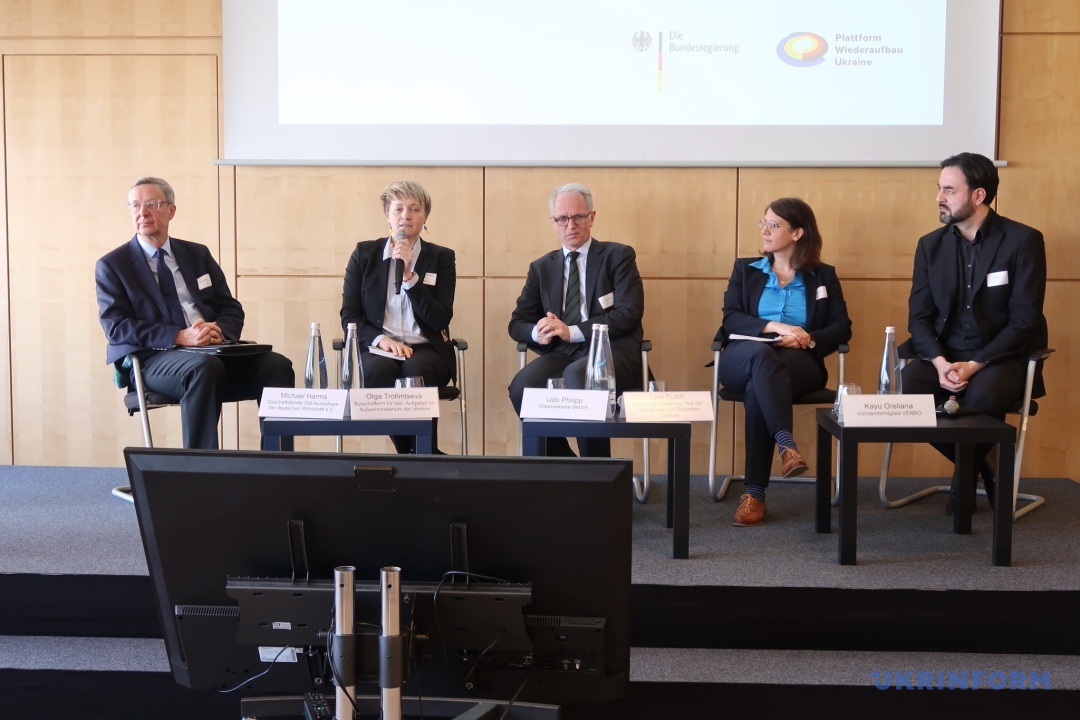 The idea is to coordinate all efforts and at all levels – from federal to municipal – to accumulate aid for the reconstruction of Ukraine.
"The most important tasks of the Platform should be coordination, communication, and information," Trofimtseva said.
She confirmed that the emphasis in this initiative is on non-governmental structures and business. According to the representative of the Ministry of Foreign Affairs, civil society can play a very important role in the reconstruction of the state, be an extremely important partner for business, in particular at the regional level.
"It is non-governmental organizations and initiatives that give a lot of impetus, including to state institutions," Trofimtseva said.
The first conference held within the framework of the Platform was attended by Federal Minister for Economic Cooperation and Development Svenja Schulze, State Secretary at the Federal Ministry for Economic Affairs and Climate Action Udo Philipp, Ambassador of Ukraine to Germany Oleksiy Makeeyv, more than 100 representatives of municipalities, business, civil society, and science.