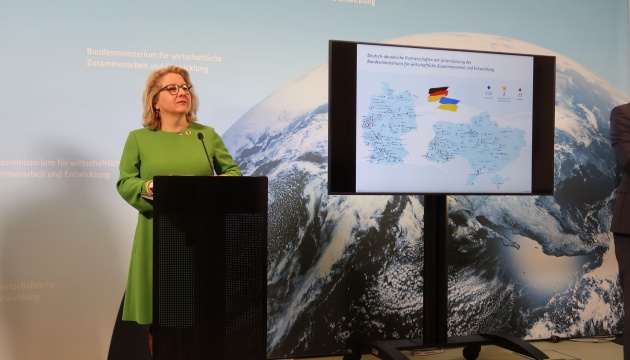 Ukraine Reconstruction Platform launched in Berlin
The German Federal Government launches a platform to support and strengthen Germany's commitment to the recovery of Ukraine and unite state and non-state actors in the process.
The platform was launched officially at the Federal Ministry for Economic Cooperation and Development on Monday, an Ukrinform correspondent reports.
"Ukraine's reconstruction is a huge task...that cannot be tackled by governments alone. This requires the involvement of entire societies. We in Germany have a great desire to participate in the reconstruction of Ukraine," said Svenja Schulze, Federal Minister for Economic Cooperation and Development.
According to her, the reconstruction of Ukraine already starts, although the war is still going on. At the same time, a long-term prospect and early planning are important for the stability of Ukrainian society, as well as for the successful and effective reconstruction of the country.
Ukraine Reconstruction Platform is considered a venue to meet and exchange information for representatives of businesses, active citizens, municipalities of Germany and Ukraine. The organization of specialized conferences, dialogue forums, and seminars is planned. The first event is scheduled for April.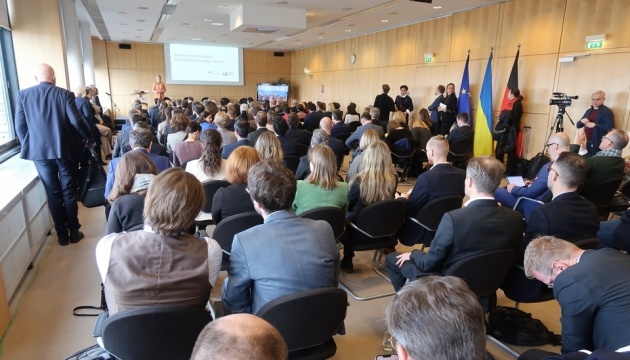 At the inaugural conference, Ambassador of Ukraine to Germany Oleksiy Makeyev emphasized that Ukrainians counted on mutually beneficial cooperation, not just aid, and pointed out the need to invest and buy Ukrainian goods.
"Reconstruction has to start now, not when we win. We cannot waste time," the diplomat said.
He underscored that all funds raised for projects would be used transparently and efficiently.
The Federal Ministry for Economic Cooperation and Development allocated EUR 800 million for assistance to Ukraine over four months. With the support of the Ministry, medical equipment and medicines, fire engines, generators, appliances for cooking and heating, and other batches of aid have been delivered to Ukraine.
The partnership has been established between German and Ukrainian municipalities in the areas of water supply and drainage, and between healthcare facilities.
To support and expand all these partnerships, the Ministry will provide another EUR 25 million this year.