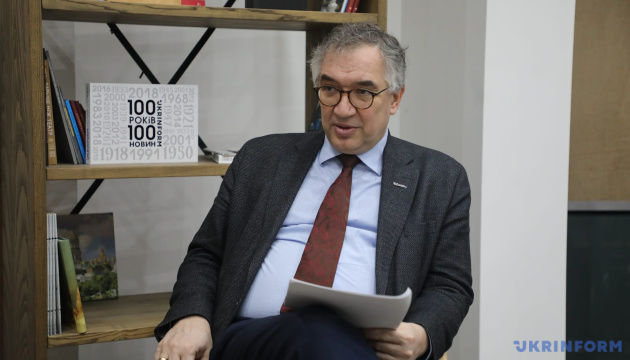 ArcelorMittal Kryvyi Rih ecocide case closed - business ombudsman
A criminal proceeding launched in 2019 against officials with ArcelorMittal Kryvyi Rih over the alleged environmental pollution has been closed.
Roman Vashchuk, Ukraine's Business Ombudsman, touched on the topic in an interview with Ukrinform.
"... In 2019, a proceeding was initiated against ArcelorMittal on ecocide charges. Now this case is closed," he said.
At the same time, according to the business ombudsman, law enforcers pursue the inquiry into tax violations at ArcelorMittal Kryvyi Rih, involving the company's chief accountant.
As reported, ArcelorMittal Kryvyi Rih PJSC is one of Ukraine's largest metallurgical enterprises.
On July 17, 2019, the Security Service initiated a criminal proceeding against ArcelorMittal Kryvyi Rih officials on environmental pollution charges under Art. 441 of the Criminal Code (ecocide).
In July-September 2019, the inspection audited the Kryvyi Rih agglomeration factory. The facilities of ArcelorMittal Kryvyi Rih's coke chemical production were also inspected.
In October 2019, President Volodymyr Zelensky announced that a compromise had been reached with ArcelorMittal Kryvyi Rih regarding the construction of an oncology center. The company was to allocate about UAH 400 million to this end.