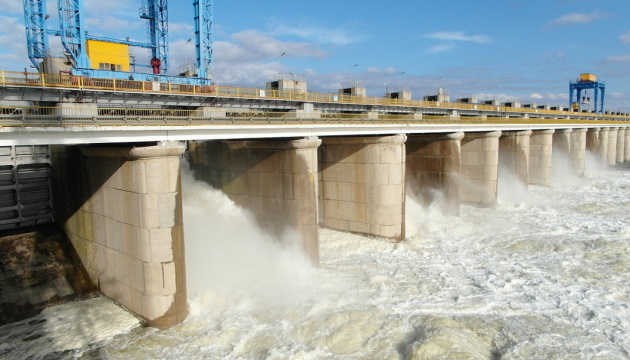 "Deliberate act of ecocide": Vereshchuk on Russians draining Kakhovka Reservoir
Deputy Prime Minister - Minister for Reintegration of the Temporarily Occupied Territories Iryna Vereshchuk emphasizes that the Russian invaders are deliberately and purposefully draining the Kakhovka Reservoir.
That's according to the Vice PM's Telegram posting, Ukrinform reports.
"An environmental war. The occupiers are draining the Kakhovka Reservoir. A threat to the environment, water supply, and agriculture of Zaporizhia and Kherson regions," she said.
According to Vereshchuk, the invaders are consciously and purposefully committing acts of ecocide in the region, including the temporarily occupied territories.
"They will not be able to hold the captured territories. Maybe they started to realize this. Therefore, they seek to leave behind them scorched earth, unfit for life," the Deputy Prime Minister said.
"They won't succeed. Everything could happen very quickly. Do you remember the liberation of Kherson?" Vereshchuk stressed.
As Ukrinform reported, according to the observations by Ukrhydroenergo experts, the large volume of water discharged through the Kakhovka HPP is not due to any damage but to the deliberate actions of the Russian invaders, who opened the station's water locks, fearing the forcing of the Dnipro by Ukrainian troops. In the current situation, the only real way out of the situation is international pressure on the aggressor power to force them to close the water locks and prevent humanitarian, ecological, and nuclear disasters from unfolding.