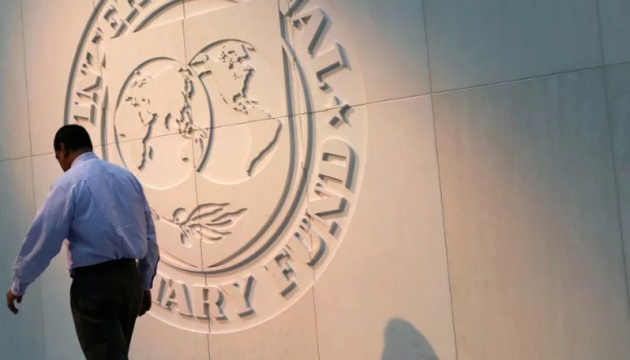 Finance Ministry: IMF's Extended Fund Facility Arrangement approved for four years
The representatives of IMF and Ukraine's authorities reached a staff-level agreement on a $15.6 billion 48-month Extended Fund Facility (EFF) Arrangement.
"Ukrainian authorities and staff of the International Monetary Fund (IMF) have reached a staff-level agreement on a 48-month Extended Fund Facility (EFF) Arrangement. The EFF Arrangement foresees funding for Ukraine in the amount of $15.6 billion (SDR 11.6 billion) and includes a set of macroeconomic and financial policies to support the economic recovery of Ukraine," reads the press release posted on the website of the Ministry of Finance of Ukraine.
As noted, the program will help to mobilize financing from Ukraine's international partners, as well as to maintain macrofinancial stability and ensure the path to post-war reconstruction after Ukrainian victory in the war against the aggressor. The next step is the approval of the program by the IMF Executive Board which is expected in the coming weeks.
The EFF Arrangement includes two phases.
The first phase (12-18 months) based on PMB measures envisages strengthening fiscal, external, price and financial stability by bolstering revenue mobilization; avoiding monetary financing and aiming at net positive financing from domestic debt markets; contributing to long-term financial stability, including by preparing a deeper assessment of the banking sector health and continuing to promote NBU independence.
The second phase includes reforms aimed at recovery and reconstruction; measures to support Ukraine's EU accession goals; enhanced financial resilience and higher long-term growth.
During the second phase, Ukraine is expected to return to the policy frameworks that were in place prior to the Russian war against Ukraine, which includes a flexible exchange rate and inflation targeting regime.
"Moreover, there will be a focus on implementing essential structural reforms in fiscal policies to stabilize medium-term revenues by introducing a national revenue strategy, and also launching public finance management and introducing public investment management reforms that will aid in the post-war reconstruction process," the statement reads.
To help the post-war reform endeavors, it is necessary to improve competition in the crucial energy sector while reducing quasi-fiscal liabilities.
"The EFF Arrangement will significantly support the Ukrainian economy, financial system and will ensure mobilization of additional donor's financial resources necessary for our successful struggle against the aggressor. We are grateful to the IMF team for standing with Ukraine," said Finance Minister of Ukraine Serhiy Marchenko.