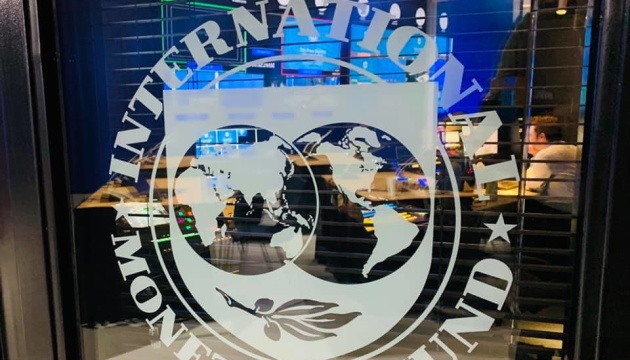 Ukraine, IMF agree on new $15.6B program
The International Monetary Fund (IMF) staff and Ukrainian authorities have reached a staff level agreement on a new $15.6 billion Extended Fund Facility (EFF) Arrangement for Ukraine.
This is said in a press release published on the IMF website, Ukrinform reports.
"The IMF team has reached staff-level agreement with the Ukrainian authorities on a 4-year IMF-supported program, with access requested of SDR 11.6 billion (about US$15.6 billion), or 577 percent of Ukraine's quota," the Fund said.
It is specified that this agreement is subject to approval by the IMF Executive Board, with Board consideration expected in the coming weeks.
"The staff-level agreement reflects the IMF's continued commitment to support Ukraine and is expected to help mobilize large-scale concessional financing from Ukraine's international donors and partners over the duration of the program," the Fund said.
As a reminder, the Executive Board of the International Monetary Fund on March 17 approved changes to its lending rules, enabling it to help countries facing "exceptionally high uncertainty."