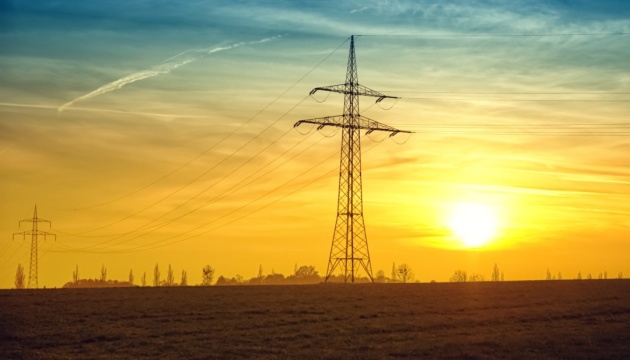 No capacity deficit in Ukraine's power system in past week - Ukrenergo
As of the morning of February 17, there has been no deficit in Ukraine's power system for a week so import volumes are accordingly insignificant.
That's according to NEC Ukrenergo, the state-run operator of the energy grid, Ukrinform reports.
"Consumption is at the level of a regular working day, but somewhat lower than on Thursday. There has been no capacity deficit in the power system over the entire working week and it is currently not forecast. Power plants generate enough electricity to cover current consumption demand," the report reads.
It is noted that all types of power plants in the energy system are operating. Power plants fed by renewables are mainly active during the day hours. Electricity imports are insignificant as a result of the stabilization of power supply within the country.
Owing to the absence of a capacity deficit, consumption caps have not yet been breached across the regions. But when consumption increases, it is possible that shutdowns will be applied. Measurements of actual consumption are carried out according to the schedule in the city of Kyiv and in Chernivtsi region. In particular, due to network restrictions, yesterday, consumption was limited in the city of Kyiv, as well as Kyiv and Zhytomyr regions.
At the same time, network restrictions remain in place Odesa due to the recently damaged infrastructure. Due to the increase in business operations, consumption in Odessa is growing. Hourly blackout schedules are used to avoid equipment overload.
"Ukrenergo's repair crews are working non-stop to eliminate the caps in Odesa region, which are caused by significant damage to the main equipment of local substations, which had been repeatedly attacked by Russian missiles and drones. Emergency recovery work is also ongoing at all other damaged objects of Ukrenergo's main networks to eliminate the caps, transfer the required amount of electricity from generation to consumers, and increase power supply reliability," the company added.
As reported, the situation of Ukraine's energy system is not absolutely stable, but there is no threat of a shortage due to scheduled repair works.