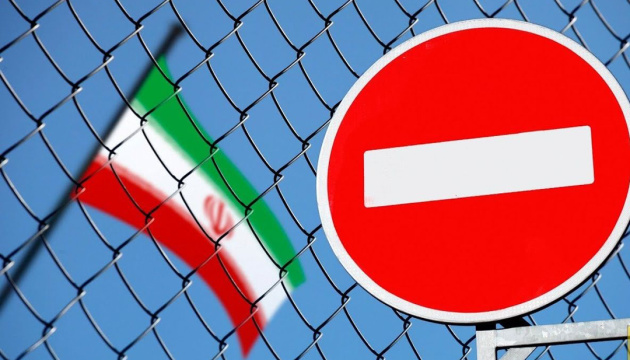 Canada expands sanctions against Iran over UAV supplies to Russia
Canada is imposing additional sanctions on Iran under the Special Economic Measures Regulations over the violations of human rights and contribution to Russia's war of aggression against Ukraine.
That's according to a statement issued by the Canadian Foreign Office.
Four individuals and five entities were added to the sanctions list for their roles "in the regime's gross and systematic human rights violations and actions that continue to threaten international peace and security."
This list includes, among others, Safiran Airport Services, an Iranian cargo and commercial airline that has coordinated Russian military flights between Iran and Russia, through which the Iranian regime transferred lethal Iranian-made unmanned aerial vehicles to Russia.
Also, sanctions were imposed on Baharestan Kish Company, a subsidiary firm of the IRGC Cooperative Foundation that has entered into agreements with the Basij Resistance Forces and the IRGC, to render research services in the technology sector, including the development of Shahed-series UAV components.
All assets of the sanctioned entities and individuals in Canada shall be frozen, while individuals put on the list shall be banned from entering the country.
Earlier, Canada sanctioned Iran's Shahed Aviation Industries, the manufacturer of the infamous Shahed-type kamikaze drones Russia has been actively using to attack civilian targets across Ukraine, as well as Qods Aviation Industries, which also produces drones that are being sold to Russia.
Canada has imposed sanctions on a total of 289 Iranian entities and individuals. The nation recognized Iran as a state sponsor of terrorism and severed diplomatic ties with it back in 2012.