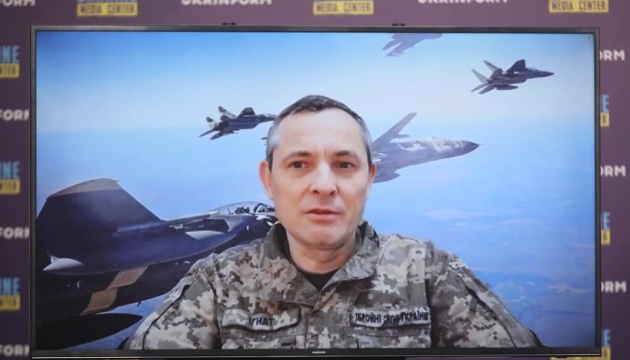 Russia likely runs out of first batch of Iranian-made drones – Ukraine's Air Force spokesman
For almost two weeks, Russia has not used Iranian-made Shahed-136 attack drones during strikes against Ukraine. It is likely that the first batch of UAVs delivered to Russia has already been used up.
Yurii Ihnat, spokesperson for the Ukrainian Air Force Command, said this on Ukraine's television, Ukrinform reports.
"We haven't observed these Iranian UAVs for about two weeks now, and maybe more. It is likely that the first batch that arrived [in Russia] has already ended. It was more than 400 Shahed-136s used in Ukraine. About 340 of these UAVs were shot down by [Ukrainian] air defenses. There were reports that Russia had ordered about 1,740 of them. Probably, there is no way to get them now. Perhaps, political processes are going on, because the Middle East is also in a difficult situation, and Iran is also in very serious and difficult circumstances. And other countries can influence this," Ihnat added.