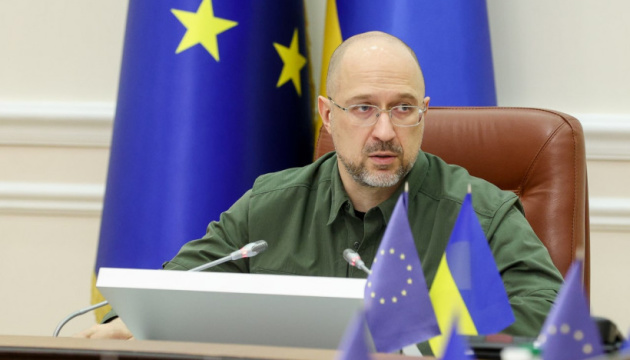 With June exports at $3.2B, Ukrainian PM hopes to see growth
As Ukraine exported goods worth 3.2 billion throughout June, the government now expects further growth in export volumes.
Prime Minister Denys Shmyhal made the relevant statement, speaking at a government meeting on Tuesday, Ukrinform reports.
"In March and April, the export of Ukrainian goods folded almost 50% against the pre-war numbers, amounting to about $2.5 billion per month. Three months of constant work by the government team and businesses allowed to increase exports by 20%. The total amount of exports this June was already $3.2 billion. And now we're counting on further growth," Shmyhal said.
According to the prime minister, the stability of the Ukrainian economy in war conditions will also be strengthened by the unblocking of grain exports.
"First of all, it provides opportunities to increase foreign currency earnings and incomes of businesses, not only in the agricultural sector, where hundreds of thousands of people are employed, but also in related industries. The second aspect is that Ukraine remains an important player in the world food market. We contribute to global food security. We are a reliable partner, and our allies around the world, who give us weapons and money, appreciate our efforts toward this end," the head of government noted.
Shmyhal also emphasized that the unblocking of exports is directly related to the new crop volume. As of the end of July, almost 12 million tonnes have already been harvested. At the same time, the target for wheat alone is 20 million tonnes, which is five times more than Ukraine needs to cover domestic consumption.
"That's why it's fundamental for us to help farmers preserve and sell the new crops," Shmyhal emphasized.
As reported, the volume of exports from Ukraine in the second quarter of 2022 sees positive dynamics. According to the NBU, the main driver of the revival is food products and raw materials used for their production.