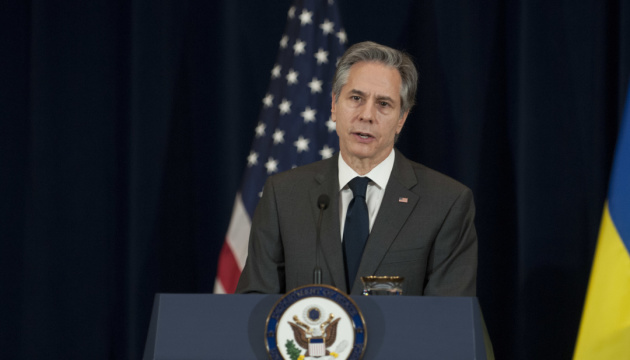 Blinken wants G20 to press Russia to reopen sea routes for grain delivery
U.S. Secretary of State Antony Blinken is set to appeal to G20 to put pressure on Russia to make its government support the UN initiative on unblocking the sea lanes for Ukraine and once again warn China against backing Russia's military campaign in Ukraine.
That's according to Yahoo News, Ukrinform reports.
"G20 countries should hold Russia accountable and insist that it support ongoing U.N. efforts to reopen the sea lanes for grain delivery," said Ramin Toloui, assistant secretary of state for economic and business affairs, said, referring to an initiative to try to get Ukrainian and Russian foodstuffs and fertilizer to global markets.
"Whether that happens at the level of the G20, or the level of individual G20 countries, that's an important point that Secretary Blinken will make," he said.
The top U.S. diplomat for East Asia, Daniel Kritenbrink, said he expected a "candid" exchange on Ukraine when Blinken meets China's Foreign Minister Wang Yi on the G20 sidelines.
"This will be another opportunity ... to convey our expectations about what we would expect China to do and not to do in the context of Ukraine," he said.
Shortly before Russia's Feb. 24 invasion of Ukraine, China and Russia announced a "no limits" partnership. But U.S. officials have said they have not seen China evade U.S.-led sanctions on Moscow or provide military equipment to Russia.