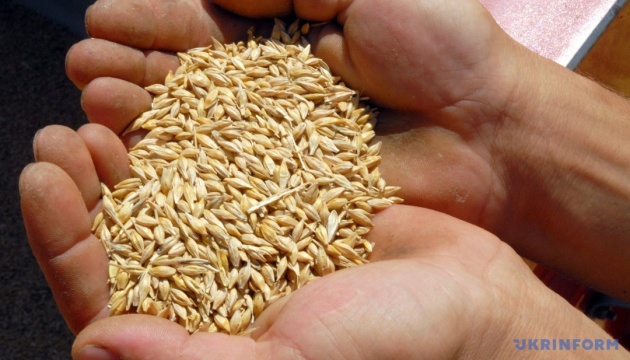 Turkey says "difficult" to determine origin of grain sold by Russia
Turkey says Russia has provided documents claiming that the grain it is exporting has not been taken from Ukraine so it remains hard to determine its origin.
That's according to Ismail Demir, chief of the Defense Industry Directorate, who spoke with The Wall Street Journal.
The official said Turkey is processing information Ukraine had provided about the allegedly stolen grain.
"It is technically very difficult to determine the geographic origin of grain," the official said.
He added that Turkey stands by Ukraine in political, humanitarian and other fields, while remaining more cautious about arms supplies to Ukraine as it seeks to retain open communication channels with both sides – Ukraine and Russia. At the same time, Turkey has been supplying Ukraine with protective gear and other types of equipment.
"Turkey is the only country I guess that can give a call to both parties and call them to the peace table. How can you do this if you send tens of thousands of weapons to one side?" Demir said.
Asked if Turkey was continuing to supply weapons including TB-2 drones to Ukraine, Demir said: "There are things going on, but I'm not in a position to say, but we are much more careful."
'We have to be able to talk to both sides, someone should be close enough to both parties, to build trust,' said Ismail Demir
In recent weeks, Turkey has also sought to broker a deal that would help export grain and other vital food products from Ukraine. As much as 20 million metric tons of grain has been trapped in Ukraine as a result of the Russian invasion, raising fears of a global food crisis. Turkey has also been active in trying to act as mediator in peace talks to end the war unleashed by Russia.