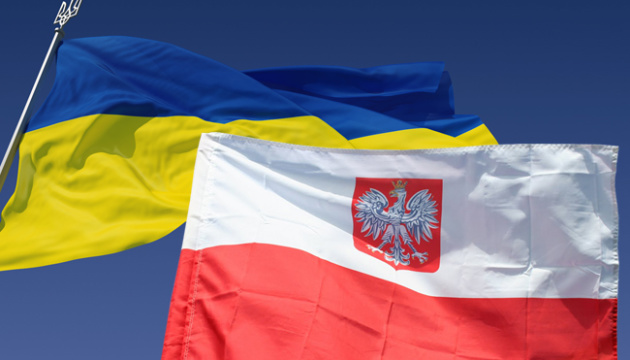 Poland may help Ukraine rebuild merchant fleet
Polish shipbuilding industry officials are willing to set up cooperation with counterparts in Ukraine to restore the latter's merchant fleet.
Tadeusz Kopowski, chief of the Crist shipbuilding company, told Ukrinform about this in the framework of the Ukrainian-Polish Entrepreneurship Forum in Warsaw.
"Poland's shipbuilding industry proposes to create permanent Polish-Ukrainian working groups, in which we would discuss the construction of ships for Ukraine, restoration of the merchant fleet, and cooperation between design bureaus of the two countries," said Kopowski.
He added that the Polish side is ready to offer training to Ukrainian students at the ship's department of Gdańsk Polytechnic, as well as at the navigation department of the Maritime Academy in Gdynia.
"The point is that Ukraine's future merchant fleet should have its own captains and engineers to service these ships," said the Crist chief.
According to him, the Polish side is ready to conduct an audit of Ukrainian shipbuilding companies, help restore their technical potential, and start building ships there in cooperation with design bureaus and specialists from Poland.
"This is a comprehensive proposal for years," Kopowski said. He added that given the good relations between the presidents of Ukraine and Poland and with their consent, it would be possible to offer cooperation to the American side, which could partially finance restoration of the Ukrainian merchant fleet, including within the lend-lease program.
The representative of the Polish shipbuilding industry noted that cooperation could kick off with the construction of tugs and barges, which would transport construction materials, metallurgical products, and more along the Dnipro River.
It should be added that the Polish Shipbuilding Group operates two shipyards – in Gdansk and Gdynia.