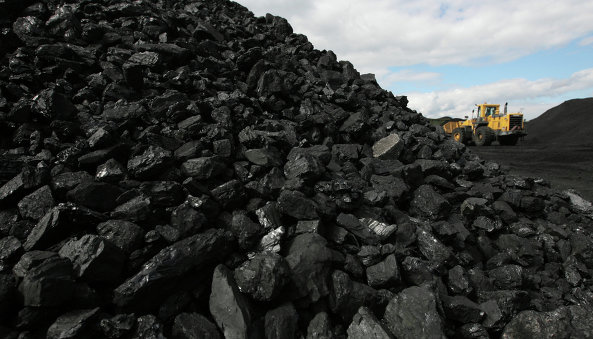 Germany ready to continue using coal-fired TPPs in response to Russia's gas blackmail
The German government has stated its readiness to continue the use of coal-fired power plants to withstand Russia's energy pressure.
This was stated at a briefing by the official representative of the German government, Steffen Hebestreit, an Ukrinform correspondent reports.
Commenting on the decision of the Ministry of Economy to continue the operations of some coal-fired power plants to compensate for energy shortages in the face of declining gas exports, Hebestrait said that coal is more harmful to the environment, but in current conditions its use in limited quantities and in the short term is justified.
At the same time, according to the official, the German leadership ruled out the possibility of a "renaissance of nuclear energy" – the continued operation of nuclear power plants prepared for shutdown. It is noted that this will take time, while the decision must be urgent. "In the short term, this will not help," the spokesman said, referring to expert conclusions.
"LNG terminals are being built on the North Sea coast, and a law on the use of wind energy has been passed in order to implement renewable energy more efficiently. It also provides more independence," Hebesteait said.
In turn, the press secretary of the Ministry of Economy, Stephan Gabriel Haufe, recalled that the decision to continue the use of some coal-fired thermal power plants is a short-term move, which will not be continued beyond 2024. "The abandonment of coal is not the subject of discussion," Haufe said.
He said there were ten 4.3-GW coal-fired TPPs in the reserve and six more at 1.6 GW that could be used if needed. Also ready are five units of thermal power plants with a capacity of 1.9 GW.
Germany earlier planned to shut down its last three nuclear power plants by December 31, 2022. The decision was approved in 2011. Against this background, the government has decided not to dismantle and leave the already shut down coal-fired power plants in case Russia stops supplying gas. Last week, Russia cut gas exports through its Nord Stream pipeline to 40% of capacity.