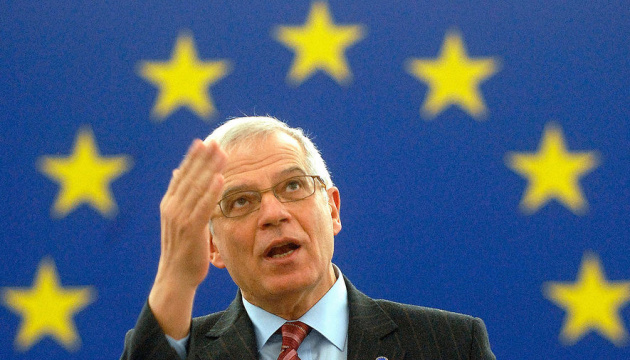 Russia's blockade of Ukrainian grain exports "war crime" - Borrell
Russia's efforts to block Ukraine from exporting millions of tonnes of its grain constitute a war crime, EU top diplomat Josep Borrell said June 20.
That's according to Ukrinform's own correspondent.
"We call on Russia to deblockade the (Ukrainian - ed.) ports...It is inconceivable, one cannot imagine that millions of tonnes of wheat remain blocked in Ukraine while in the rest of the world people are suffering hunger," Borrell said, speaking to reporters in Luxembourg
"This is a real war crime, so I cannot imagine that this will last much longer," he said ahead of the EU foreign ministerial.
The war will have "dramatic" consequences for the whole world, the top diplomat stressed, voicing support for the efforts under the UN auspices to deblockade Ukrainian ports in the Black Sea and trade navigation routes in the area.
Borrell also expressed confidence that the issue would be resolved in the near future.
Hunger must not be used as a weapon of war, Borrell stressed, adding that energy shortage and price hikes are due precisely to Russian aggression –not the sanctions imposed by the European Union.
The chief of European diplomacy underlined the fact that sanctions do not target food and fertilizer supplies so anyone willing to buy them from Russia is free to do so with no obstacles.