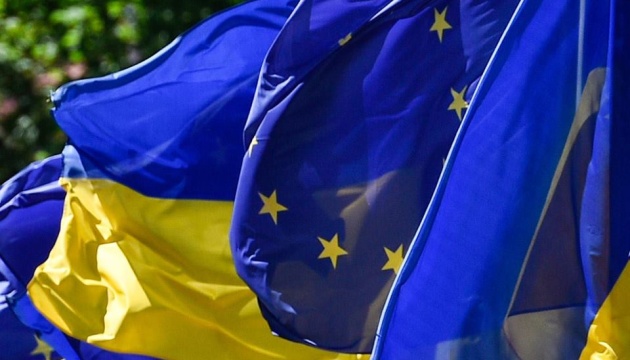 EU assistance to Ukraine since war-start reaches EUR 4.5B
Since the start of a full-scale Russian invasion of Ukraine, the European Union has provided a total of EUR 4.5 billion in financial support to Ukraine.
This was announced by Deputy Head of the Office of the President Ihor Zhovkva, who spoke at a briefing on Monday, an Ukrinform correspondent reports.
"The total amount of assistance that the European Union has provided since the launch of Russia's open war against Ukraine is EUR 4.5 billion," he said.
Zhovkva recalled that last week, Ukraine received the second tranche of macro-financial assistance in the amount of EUR 600 million.
He added that an additional EUR 500 million went to the European Peace Fund, which currently stands at EUR 2 billion. The official explained that the Fund uses the money that EU member states can use when supplying Ukraine with additional heavy weaponry.
At the same time, Zhovkva noted that last week, the EU decided to introduce a new tranche of macro-financial assistance to Ukraine of up to EUR 9 billion, but it has yet to be approved by the EU Council and the European Parliament.
"This is an unprecedented amount that has ever been allocated by the European Union to Ukraine and, probably, to any other third countries," Zhovkva said.
Ukraine reportedly needs an additional $5 billion a month to cover the current needs.
The World Bank will provide an average of $200 million a month for the remuneration of civil servants and teachers. A total of $1.5 billion has been laid down to this end.