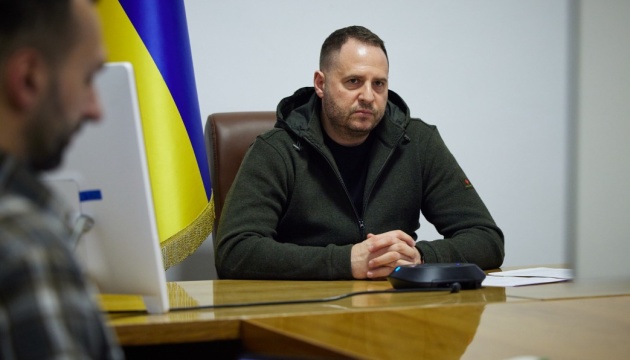 Russia intends to circumvent sanctions through third countries - Yermak
Russia plans to circumvent western sanctions, imposed over its aggression against Ukraine, with the help of third countries.
This was announced by the head of the Ukrainian President's Office, Andriy Yermak on Telegram, Ukrinform reports.
"Russia plans to circumvent sanctions through third countries. There is an order issued by the Ministry of Industry and Trade of the Russian Federation, which aims to ignore the ban on rights holders to export goods to the country for sale on another state's market," Yermak wrote.
If Tesla cars with the company's logo were sent for sale, for example, in Kazakhstan, selling them in Russia is considered a violation of owner's rights, Yermak explains. He notes that according to the new regulation, importing goods intended for sale on another market without the right holder's consent will no longer be considered a violation of such rights in Russia so the Kremlin will simply ignore the bans imposed by third countries.
"With this decision, Russia seeks to pave the way to circumventing restrictions, as well as to filling the market through the third countries with goods produced by companies that withdrew from Russia," said Yermak.
The head of the President's Office added that Ukraine would offer its allies to block these efforts through a sanction toolkit.