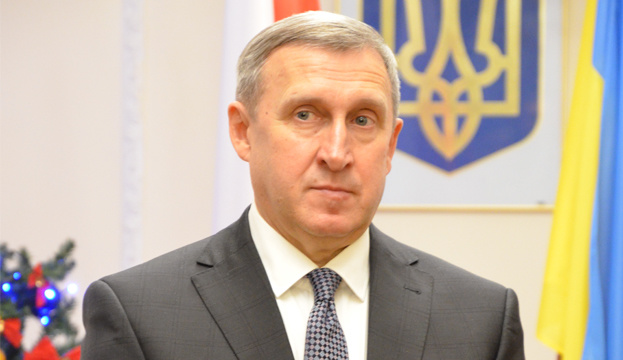 Ambassador Deshchytsia: Some 1.5 mln Ukrainians working in Poland
Currently, nearly 1.5 million Ukrainians are living and working in neighboring Poland.
This is a significant human capital, which is valued in Poland, while some of the Ukrainians, having gained experience and financial resources, could later successfully invest in developing own business in Ukraine, Ambassador of Ukraine to Poland Andrii Deshchytsia told the All-Ukrainian Forum "Ukraine 30. Labor Resources" on Tuesday, an Ukrinform correspondent reports.
"We're seeing a rising number of migrant workers: against 2014, the numbers have doubled or tripled. Now we're talking about 1.5 million Ukrainians working in Poland," Deshchytsia said.
About 600,000 Ukrainians officially pay taxes to the Polish Social Insurance Fund, the envoy added, noting that the rest work legally, on employment contracts, while not being taxed in the country. The ambassador said labor migrants from Ukraine are treated "very well" in Poland.
Among the reasons for Ukrainians to seek jobs in Poland are higher salaries, opportunities toward self-realization, and a more stable situation that allows them to make more money, Deshchytsia explained.
"Another factor Ukrainians coming to Poland consider is proximity to Ukraine. This factor motivates Ukrainians to believe that, if the economic situation in Ukraine improves, they will return," Deshchytsia stressed.
According to the diplomat, Ukrainians working in Poland on legal grounds are interested in an important form of social benefits: the possibility of receiving their pension in Poland upon their return to Ukraine. This is an important element in the context of migrant workers moving back to Ukraine, the ambassador noted.
"We are currently working on a new agreement between Ukraine and Poland on employment and social security of Ukrainian labor migrants," said Ukraine's ambassador to Poland.
According to Deshchytsia, another "bridge" ensuring the return of Ukrainian citizens to their homeland may be their experience of starting up businesses in Poland. He believes that over time, Ukrainians could transfer this experience to Ukraine. In this regard, the diplomat said that in 2014, there were 680 companies in Poland, owned by Ukrainians, while in 2021 their number skyrocketed to 16,000.
"This shows that Ukrainians don't just come to Poland to work at construction sites or pick strawberries, they think about starting their own business. If it were to develop, it would potentially have to happen in Ukraine," Deshchytsia is convinced.
Ukrainian labor migrants, the diplomat believes, are gaining experience, capital, and relevant contacts, and they could further use all this upon their return to Ukraine.
He also touched upon the Ukrainians studying in Poland. Of 50,000 Ukrainians currently enrolled in Poland's educational facilities, some will stay in the country or move further westward, but some will come back to Ukraine.
"We need to think about encouraging our youths to do business in Ukraine. We could create proper conditions for them to stay in Ukraine," the Ukrainian diplomat stated.
im