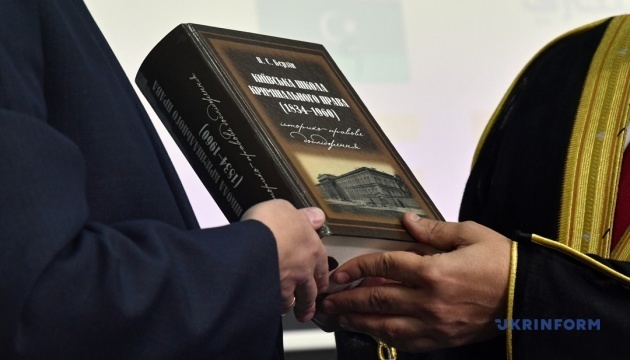 Ukrainian-Arab Business Council cooperates with 22 countries
For four years of its existence, the Ukrainian-Arab Business Council has managed to establish Ukraine's cooperation with 22 countries.
"We have achieved great results for four years of existence. We cooperate with 22 countries. Each country has a different mindset, different interests. We have created the largest bridge between Ukraine and the Arab world. We have built trust, which is the main thing for business partnership," President of the Ukrainian-Arab Business Council Sheikh Emad Abu Alrub said during a press conference at the Ukrinform news agency, summing up the organization's activities in 2020.
As noted, Ukraine's potential for cooperation with the Arab world is much greater than it is used today.
"We have worked a lot this year. However, we need to work even harder with such country as Ukraine, with its capabilities and potential. During the entire existence of our business council, no one has left our team. It shows what our friendship, respect and common high goals are. And I would like to thank our entire team from both the Ukrainian and Arab sides," Sheikh Emad Abu Alrub said.
The Ukrainian-Arab Business Council (UAAC) was established on December 14, 2016 to attract investors to Ukraine in various sectors of the economy and the banking sector.
ol