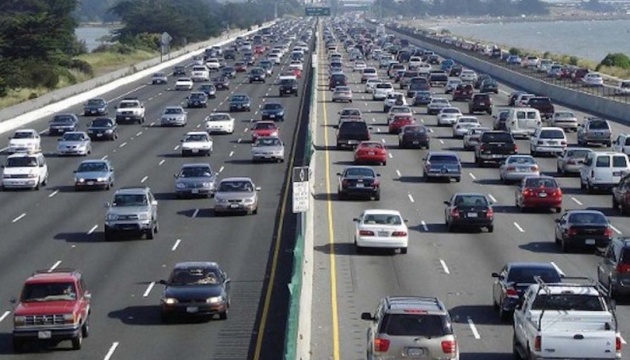 Ukrainian parliament passes law on construction of toll roads
The Verkhovna Rada, Ukraine's parliament, has adopted a law aimed at improving the legislative regulation of the construction and functioning of public roads of general use on concession terms.
A total of 233 lawmakers voted at second reading and as a whole for the adoption of the relevant bill, No. 6766, on the introduction of amendments to certain legislative acts of Ukraine in the field of construction and functioning of motor roads, an Ukrinform correspondent reports.
The decision on holding a concession competition is made by the Cabinet of Ministers of Ukraine, which, in particular, specifies the technical parameters of roads, the basic financial indicators of the transfer of roads to concession, the maximum period for which the concession is granted, the maximum amount of compensations to the concessionaire, and the route of alternative free travel.
It is envisaged that the Cabinet of Ministers determines the maximum amount of one-time payment for using roads built on concession terms, which is paid taking into account the inflation rate. Concessional payments are transferred to Ukraine's state budget and used in accordance with the order of directing the funds of the state road fund.
Motor roads or their sections, according to the law, are classified as toll roads only if they are substantially improved and alternative routes for travel on free roads is ensured, and if the length of motor roads (their sections) ensuring alternative free movement of vehicles does not exceed more than twice the length of the toll road.
op