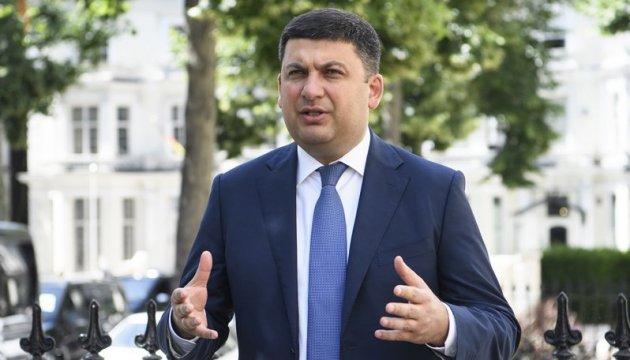 Ukraine lost 16% of GDP due to Russian aggression - Groysman
Ukraine has lost more than 16% of its gross domestic product because of aggression from the Russian Federation.
Ukrainian Prime Minister Volodymyr Groysman stated this at a meeting with NATO Secretary General Jens Stoltenberg in Kyiv on Monday, an Ukrinform correspondent reports.
"We have managed to overcome huge challenges in the economy over the past three years. We have lost more than 16% of the gross domestic product because of Russian aggression," he said.
In addition, Groysman noted that every year Ukraine has to foresee 5% of GDP to finance the security and defense sector precisely because of the continuing aggression from Russia.
At the same time, the head of government stressed that casualties among civilians and Ukrainian military were the most negative effect of Russian aggression.
In this regard, Groysman called on the whole democratic world to defend the values that are currently being defended by Ukraine's heroic warriors on the eastern border of Europe.
op