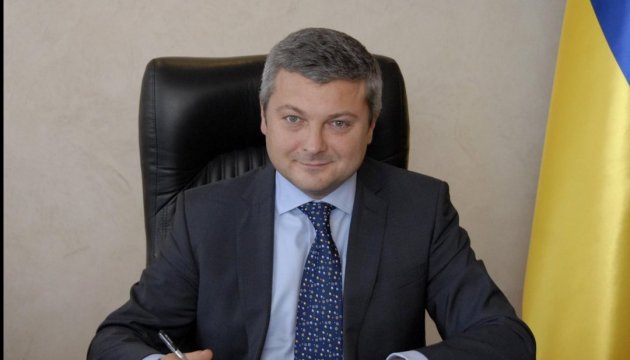 Deputy Justice Minister informs U.S. investors about improvement of business climate in Ukraine
Ukrainian Deputy Justice Minister Pavlo Moroz at a meeting with representative of the Overseas Private Investment Corporation (OPIC) has represented ministry's key reforms aimed at improving business climate in Ukraine.
"The Justice Ministry implemented two successful reforms. The first one is the transfer of functions of business registration and real estate to notaries public, accredited entities and local authorities. Thus, we tackled corruption and monopoly in the mentioned sphere and improved the quality of administrative services. The second one – we enhanced the protection of property rights," he said, the ministry's press service reports.
According to him, due to the Justice Ministry's reform, the number of registrars has increased by five times, which created the favorable conditions for competition. Another important change is that the funds for carrying out state registration, which previously were transferred to Kyiv, now will remain in local budgets and will allow local communities to spend them on own social needs, he added.
iy