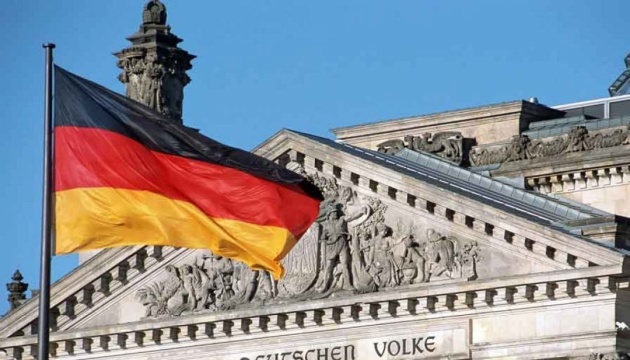 Berlin "monitoring" situation amid reports of Russian troops' movement near Ukraine border
Germany is monitoring the situation in the context of the recent reports of troop movements on the Russian-Ukrainian border and demands transparency in this regard.
That's according to German Foreign Ministry's Spokeswoman Andrea Sasse, who spoke at a briefing on Monday, Ukrinform's own correspondent reports.
"The federal government is committed to reducing tensions in the region, which also includes […] transparency on the movement of troops in the border region," Sasse said.
In this context, the spokesperson noted continued obstruction of the monitoring efforts of the OSCE Special Monitoring Mission. Sasse stressed that the OSCE plays a "crucial role" in the region. Therefore, Berlin is negotiating with the Organization, as well as with partners – the United States, France, as well as "the parties to the conflict – Ukraine and Russia."
The representative of the German Foreign Ministry assured that the situation is being closely monitored by Berlin.
As reported in German media, the United States recently turned to the European External Action Service and European partners – Germany, France, and the United Kingdom – over the amassing of Russian military contingent near the borders of Ukraine. According to Washington, there may be a risk of escalation.
At the same time, the Ukrainian President's Office said Ukraine does not confirm reports that Russia is again allegedly increasing the number of troops in Crimea, the occupied areas of Donetsk and Luhansk regions, and near the Ukrainian borders.
im