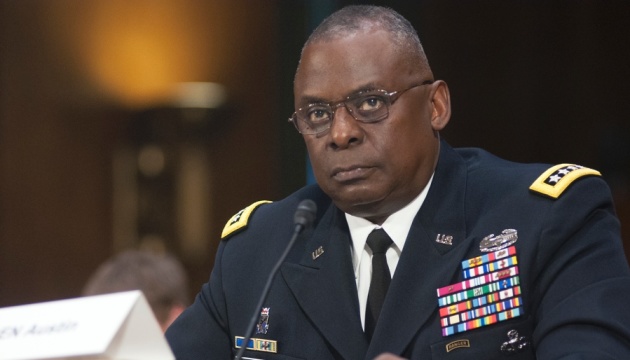 Pentagon chief in Kyiv: Will NATO form a strategy of confronting Russia on its southern flank?
It is about consolidating an informal coalition of the Black Sea states capable to deter Russian aggression in the regions of the Black Sea and the Sea of Azov
On October 17, U.S. Secretary of Defense Lloyd Austin embarked on a week-long European tour, including visiting the Black Sea region countries – Georgia, Romania, and Ukraine – to reassure allies and partners that the U.S. "steadfastly supports" them "in the face of Russia's destabilizing actions." His trip will wrap up in Brussels where Austin will take part in a NATO defense ministerial.
Mr. Austin arrived in Kyiv on Tuesday, October 19.
During the visit, he is scheduled to meet with the country's top political and military leaders, President Volodymyr Zelensky and Defense Minister Andriy Taran, to discuss progress in implementing defense industry reforms needed to advance Ukraine's Euro-Atlantic aspirations, as well as bilateral cooperation and security in the Black Sea.
Pentagon chief's visit seen as an extraordinary event
On August 23, 2017, the U.S. secretary of defense, James Mattis, visited Ukraine for the first time in ten years.
"He took part in the celebrations on our country's Independence Day and also met with President of Ukraine Petro Poroshenko and his Ukrainian counterpart Stepan Poltorak," recalls Mykhailo Samus, deputy chief of the Center for Army Research, Conversion and Disarmament, who spoke with Ukrinform.
Mattis's visit was no breakthrough event, however it "[l]aid foundations for the launch of lethal aid supplies to Ukraine to repel Russian aggression," said Pavlo Lakiychuk, chief of military programs at the Center for Global Studies Strategy XXI.
"And then the United States made the final decision on handing over their Javelin anti-tank systems," added Samus.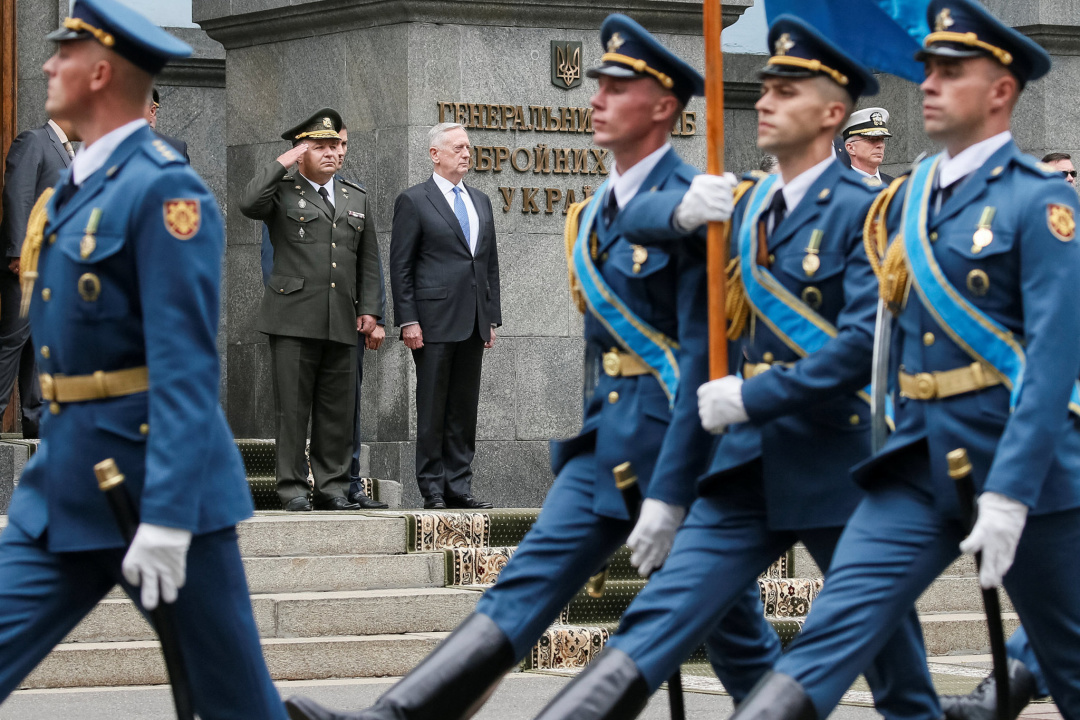 As for Lloyd Austin's current visit, experts say it is taking place in a different geopolitical context, therefore the expectations also differ.
General Austin is not just an American government official. He is a former commander of USCENTCOM, a hotspot expert. And the current visit is part of his wider "Black Sea" trip.
"As reported, General Austin will be visiting Romania, Georgia, and Ukraine before meeting NATO Secretary General Jens Stoltenberg in Brussels. It seems that the United States and NATO have finally decided on their strategy to confront Russia on its southern flank. And an informal coalition is being formed to implement the Black Sea Strategy. Determining specific measures to deter Russia is beyond the responsibility of the defense secretary. This will be determined by the U.S. European Command (USEUCOM) in cooperation with the relevant bodies of NATO and Black Sea Allies. Lloyd Austin's task is to bring a political impetus to these changes," said the chief of military programs at the Center for Global Studies Strategy XXI.
"Ukraine, Georgia, Romania… These countries are Black Sea partners and allies of the United States. Obviously, it is on them, not on Bulgaria or Turkey, that the United States hopes to rely in the region," said the deputy director of the Center for Army Research, Conversion and Disarmament. He adds that this visit is strategically important: "I hope that the United States and NATO will finally form their own strategy in the Black Sea. Because, unfortunately, they still have no such strategy in place."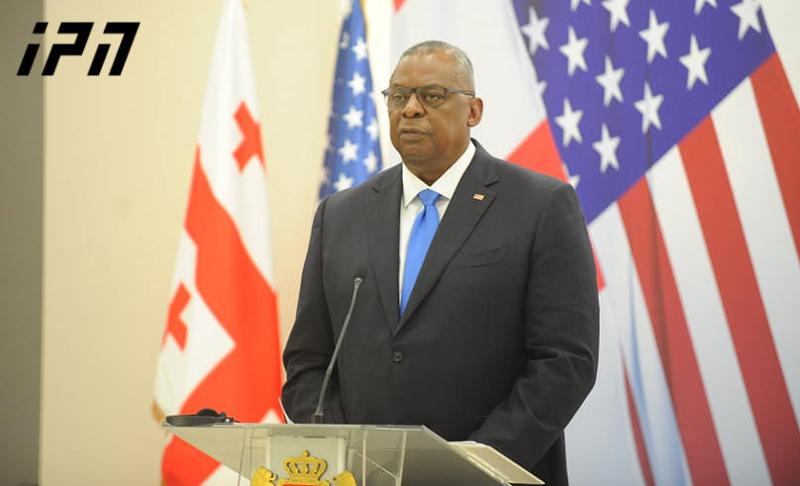 This is a general perspective. As for Ukraine…
"Of course, this is a signal for Ukraine: on the one hand, it's a signal of 'apology' for what Ukrainian and U.S. experts believe was an inappropriate U.S. representation at the Crimea Platform Summit, and on the other – it's a message in support of Ukraine's Euro-Atlantic aspirations," Pavlo Lakiychuk suggests.
Lloyd Austin's meeting with President Zelensky and Defense Minister Taran, he continues, will have both a military-political and military-technical dimension.
"U.S. security aid to Ukraine has reached a certain median and needs a revision on further direction to move to. The result will probably come in the form of agreements on areas of military-technical cooperation, assistance under the USAI Security Assistance Initiative, etc.," the military expert said.
"Recently, in August-September, we saw very important contacts and visits, where Ukroboronprom and the Ministry of Strategic Industry officials discussed with their American counterparts some promising projects in various fields, including anti-missile defense, aircraft and shipbuilding, etc. Therefore, I think that the Pentagon chief, among other things, is coming to record what's been achieved, as well as to launch specific projects. What's it about? It will all depend on how and what the parties agree on," says Mykhailo Samus.
"The visit of the Pentagon chief is a landmark event. It's positive for us both in terms of image (support) and in material terms (assistance). What kind of assistance could this be? The Biden administration is loyal to us when it comes to arms supply. I don't rule out that the issue of the possible handover of the two batteries of the Iron Dome missile defense system may be agreed upon," said military expert Oleh Zhdanov.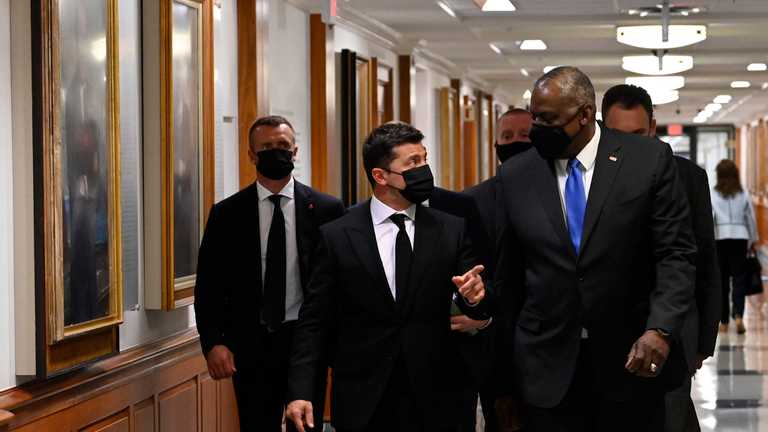 Another dimension is Ukraine's Euro-Atlantic aspirations. The United States supports Ukraine's membership in NATO, while insisting on Kyiv doing its "homework" by pursuing reforms.
"At the meeting of high-ranking officials, the parties will discuss security sector reforms. It is possible that Ukraine's participation in NATO operations and the expansion of the participation of Ukrainian units in the NATO Response Force will be on the agenda," Mr. Lakiychuk stressed.
Russia realizes the significance and consequences of Lloyd Austin's trip. Will they react?
According to Oleh Zhdanov, the Kremlin may well throw tantrums about the visit: "It is possible that Russia will increase the intensity of shellings in Donbas. But the aggressor power will not be able to do anything beyond that."
Pavlo Lakiychuk shared the opinion, saying that Moscow, which, playing the contradictions between the Black Sea states, has long skillfully "shuffled the cards" in shaping the regional security system in the Black Sea region, also understands the significance of Austin's visit and its possible implications.
"The Kremlin is likely to raise stakes, going for some escalation, trying to sow a split between the Black Sea Allies and partners. However, the visit of the U.S. secretary of defense is not about the beginning of the Black Sea security process, it is about its structuring. And it will be quite difficult to hinder the process at this stage," said the expert with the Center for Global Studies Strategy XXI.
In turn, Mykhailo Samus said we should not be considering the Kremlin's reaction at all: "Today we have our own tasks and mission to fulfill, which is to restore our territorial integrity and sovereignty."
We must do all this by increasing economic prowess, implementing reforms, maximizing the work to develop our armed forces, and further developing contacts with global powers, primarily with the United States…
"As for the reaction on the part of the Russian Federation… Well, if they intensify the shellings of Ukrainian positions, let me remind you that now there is a clear command from the Commander-in-Chief of the Armed Forces that each commander is allowed to decide on how to respond. So if they open fire, they will get the mirror response, which can also be even harsher," said the military expert.
However, he went on, the Kremlin is unlikely to escalate: "Now Putin is enjoying another win in the gas market. They expect that when the energy industry halts in Europe and in Ukraine, 'Mother Russia' will be able to come to the rescue immediately."
And this is what all this hybrid effort was precisely designed for. And, despite all its obviousness, the Biden administration and the German leadership for some reason fell for it.
"We are yet to see what this will lead to. However, I'm sure Ukraine will come out of this with dignity, but the question of how Europe will come out of this remains open," Mykhailo Samus concluded.
Myroslav Liskovych. Kyiv
First photo: Carlos Bongioanni / Stars and Stripes