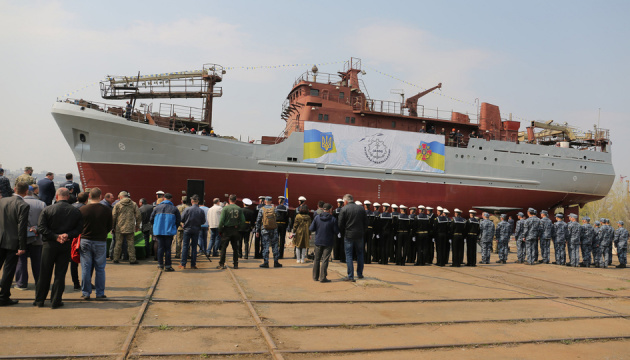 First spy ship for Ukrainian Navy launched
The first middle-sized reconnaissance ship for the Ukrainian Navy has been launched, the press service of the Ukrainian Defense Ministry has reported.
The ship launching ceremony took place at the Kyiv-based Kuznya on Rybalsky shipyard on Tuesday.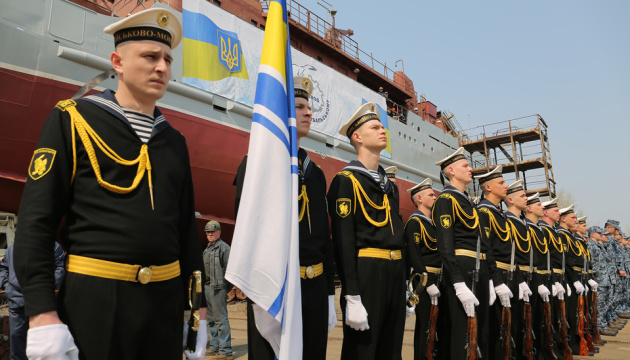 "In the entire history of Ukraine, there have not been so many examples when powerful armored boats, amphibious boats were launched, and today we have launched a middle-sized reconnaissance ship, which is the only one in Ukraine in terms of equipment and capability to perform tasks. This is a huge breakthrough, and this is a victory! This is a victory for everyone who works at the Kuznya on Rybalsky plant. This is a victory for the Navy, which will get the ship," Defense Minister Stepan Poltorak said.
He also stressed that the Ukrainian Navy, which was in a very difficult condition, is now rapidly gathering momentum. According to Poltorak, the combat capabilities of the Navy have significantly increased in recent years. The command of the Navy and the command of the Marines were formed last year, and they are now successfully fulfilling their tasks, he said.
According to the report, financial resources help complete the production of armored boats this year and start the production of a rocket boat that will be equipped with the Neptune anti-ship missile defense system.
op