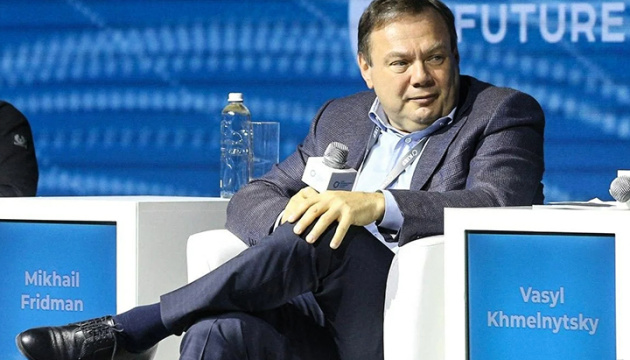 Ukraine presses charges against Russian oligarch Mikhail Fridman financing Russian war
The Security Service of Ukraine pressed criminal charges against a Russian oligarch, Mikhail Fridman, who is believed to be financing Russian aggression toward Ukraine
The SBU reported the news on Telegram, Ukrinform saw.
"The Security Service documented the criminal activities of Russian oligarch Mikhail Fridman, who is involved in financing the war against Ukraine. Since the outset of Russia's full-scale invasion, he has 'poured' about 2 billion rubles into several military factories in the aggressor country," the report reads.
Among them is the Tula Ammunition Plant, which produces cartridges, as well as the Yalamov Ural Optical-Mechanical Plant, which manufactures high-tech equipment for Russian warplanes and helicopters.
"To finance the Kremlin's aggressive "projects", the oligarch uses the assets of the Russian financial and investment consortium Alfa-Group under his control," the report said.
He also used his own business resources for the mass distribution of dry rations, uniforms, and other products under the 'Army of Russia' trademark, supplied to the invaders on the front lines.
Along with this, Fridman set up a fundraiser to collect material and technical assistance for the needs of the invading troops fighting in Ukraine.
In addition, the oligarch's companies took over the insurance of military equipment, as well as the lives and health of the Russian invaders at the front.
Also, the Russian oligarch ensured cooperation of his telecom company with the FSB, which allowed him to provide mobile signal under the control of the Russian security service in the temporarily captured regions of Ukraine.
Based on the evidence gathered, SBU detectives notified Fridman of suspicion under Art. 110-2 Part 3 of the Criminal Code of Ukraine (financing of actions committed for the purpose of violent change or overthrow of the constitutional order or seizure of state power, altering the state border of Ukraine, committed by a group of persons in conspiracy).
The suspect is currently evading justice abroad. Comprehensive measures are underway to hold him accountable. The perpetrator faces up to eight years in prison and asset seizure.
As Ukrinform reported earlier, in August, the State Bureau of Investigation in cooperation with the SBU charged another Russian oligarch, CSKA FC President Yevgeny Giner, who had built two thermal power plants in the temporarily occupied Crimea and supplied ammunition to the Russian army.