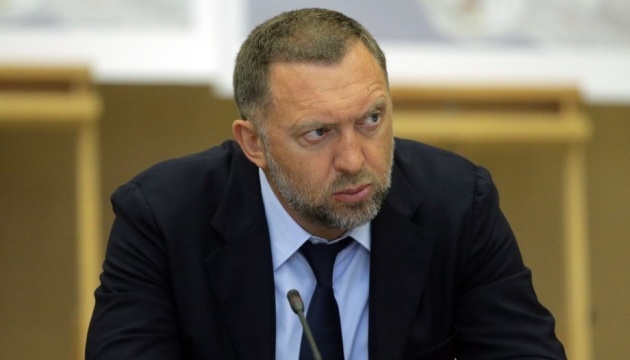 List of Russian oligarchs with assets in Ukraine presented in Kyiv
StateWatch expert organization jointly with the YouControl analytical system presented a register of Russian oligarchs who own assets based in Ukraine.
The register was presented during a press conference on the ways to speed up the recovery of the aggressor's assets amid war, hosted by the Ukraine Media Center - Ukrinform.
Head of StateWatch Hlib Kanevsky said the register contains information on 53 Russian billionaires from the Forbes 2021 list, who own 112 companies in Ukraine. "Among such figures as Fridman and Deripaska, there are several dozen persons little-known to Ukrainians who run extensive business networks on our territory. They own hotels, retail chains, malls, and mining companies that can influence the policies of entire regions and individual energy sectors. Within the framework of sanctions imposed on the Russian Federation, these assets, in our opinion, should be recovered first. After all, they belong to the wealthiest people of the aggressor state," Kanevsky believes.
According to him, the nominal value of the corporate rights in these companies stands at UAH 6 billion. In reality, however, it is impossible to calculate exactly how much these businesses are worth. For example, Deripaska's assets are currently not in the best economic condition, so the Ukrainian government needs to undertake efforts to restore the Mykolaiv Alumina Plant, which is now being returned to government ownership.
"But here the question is no longer about the economy, but about national security. As members of the public, we see the recovery process as a more strategic issue than simply raising funds, although that is also important. The task is to eradicate Russian businesses from Ukraine on principle, so that in the future it will not have any influence either on political processes, or on the media or cultural policies of the state, or on other spheres of life, which, in our opinion, were simply permeated by the influence of the Kremlin through Russian oligarchs and businessmen in Ukraine," the head of StateWatch emphasized.
According to Kanevsky, in response to the challenges facing the Ukrainian state and, in particular, the Ministry of Justice as the body responsible for asset recovery, and the NSDC as the key institution for imposing sanctions on persons and entities threatening national security, the public has decided to create a control tool with generalized information on who should be designated, for what exactly, and what assets should be seized. To this end, the support of international partners was enlisted — in particular, the Prague Center for Civil Society.
As reported, two years before the full-scale invasion, 13,000 companies, directly or indirectly affiliated with the aggressor state, were operating in Ukraine. According to YouControl, in 2021 the total volume of Ukrainian assets with a Russian share or beneficiaries was estimated at $9 billion.