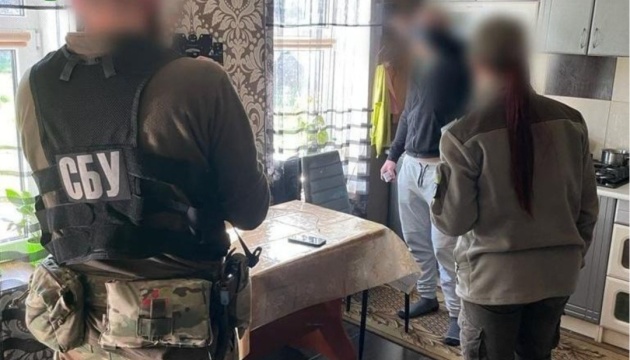 TikToker nabbed for filming Ukrainian convoys
The Security Service of Ukraine exposed a provincial blogger who illegally circulated information that could pose harm to Ukraine's Defense Forces in Cherkasy region.
That's according to the SBU press office, Ukrinform reports.
It was established that the suspect personally took sensitive photos and videos of the Ukrainian military convoy, posting the relevant media files on TikTok, along with a link to geolocation of the images taken.
In a matter of minutes, the video posted by the perpetrator was picked up by Russian propaganda outlets, in particular pro-Kremlin Telegram channels with a total audience of over 100,000 subscribers.
More than half a million users viewed the said content on the man's personal account.
As the Prosecutor General's Office added, footage released by the culprit was later shared by other users across Instagram.
The perpetrator turned out to be a resident of the Oleksandrivka district, Kirovohrad region. According to the inquiry, in January 2023 he traveled to Cherkasy region, where he filmed the movement of a military convoy, using his cellphone.
The Security Service of Ukraine located and apprehended the blogger, who explained his actions with the effort to boost his audience numbers.
During the search of the suspect's home, law enforcement discovered a mobile phone he had been using to record the movement of Ukrainian troops and later post the recorded video.
The blogger was charged under Art. 114-2 Part 2 (exposing data on the movement or location of the units of the Armed Forces or other military formations) of the Criminal Code of Ukraine. An indictment has been forwarded to court.
The perpetrator is now facing up to eight years in prison.
As Ukrinform reported earlier, a resident of the town of Bakhmut, Donetsk region, was sentenced to seven years in prison for posting the coordinates of the Ukrainian defense positions in a pro-Russian chatbot.
Photo: PGO of Ukraine