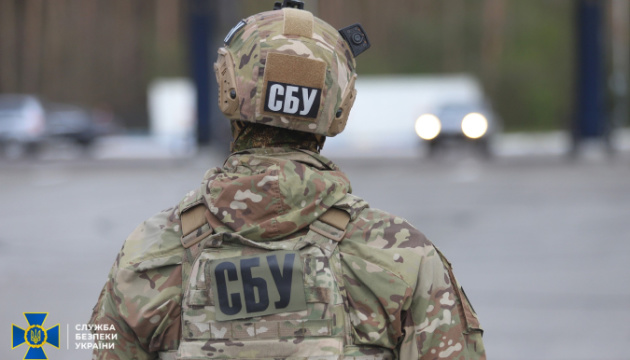 SBU blocks Russian intelligence from access to Ukrainian NPPs' project documentation
The Security Service of Ukraine prevented the attempt to hand to the Russian special services access to the design and construction documentation of the Zaporizhia and South Ukrainian nuclear power plants.
This was reported by the SBU press service, Ukrinform saw.
It is emphasized that the said nuclear power plants are of strategic importance for the safe operation of Ukraine's energy infrastructure.
"This documentation was stored in the Kharkiv-based Energoproject Institute, whose controlling stake is owned by the state. It was here that the general projects of the Zaporizhia and South Ukrainian NPPs had been developed during the Soviet period, and recently their modernization and technical re-equipment were designed," the SBU said.
As reported, operatives were tipped about the attempts of individual citizens and commercial entities they manage to establish control over the state institution.
The real purpose of the encroachments was to obtain project documentation of the NPPs, which created a real threat of causing damage to the state, economic, and environmental security of Ukraine, investigators believe.
According to the inquiry, before Russia launched its aggression in 2014, almost a third of the shares of the Kharkiv Project Institute were owned by a Russian commercial entity, which in turn is affiliated with the Russian special services. After several episodes of resale through offshore firms, individuals and legal entities became the owners of the share package.
"Illegal attempts to gain access to project documentation by the Russian special services were blocked. The archival documentation was seized by the court," the SBU reported.
The law enforcement identified the persons involved in the scheme. Criminal proceedings were initiated on espionage charges.
As Ukrinform reported, since the full-scale invasion, the SBU has exposed or detained 360 enemy agents.
Photo: SBU