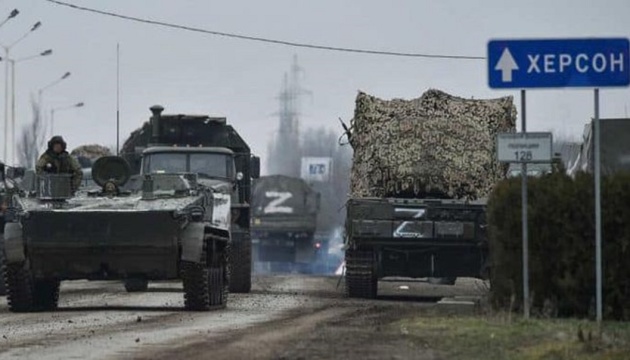 Int'l team of legal experts gathering evidence of Russian war crimes in Kherson - media
An international team of legal advisors from Global Rights Compliance, headquartered in The Hague, is cooperating with the local prosecutor's office in liberated Kherson to gather evidence of war crimes committed by Russian troops.
This is reported by Ukrinform with reference to Reuters.
A three-day mission to support the General Prosecutor's Office of Ukraine is investigating conflict-related sexual violence, said legal adviser Julian Elderfield, one of the experts who visited Kherson Thursday through Saturday.
The experts' efforts are aimed at supporting the Ukrainian authorities in bringing Russians to justice in general for criminal activities during the occupation.
The group worked together with Ukrainian prosecutors. They visited hospitals and other locations to talk to victims of sexual violence and other crimes.
Anna Sosonska with the Office of the Prosecutor General's Office said she would supervise the investigation and study the possible role of Russian political and military leaders in the crimes committed.
"Everywhere where Russian soldiers were based, they committed war crimes, including sexual violence, tortured, and killed people," said Sosonska.
She added that as a result of the efforts of international legal experts, facts of sexual violence were discovered.
It is noted that the total number of crimes committed by Russia in Ukraine since the full-scale invasion is estimated at tens of thousands. The Prosecutor General's Office reports on more than 50,000 different cases.
We are talking, in particular, about the crimes of genocide and aggression, which can be transferred to international judicial bodies, such as the International Criminal Court.
According to the Geneva Conventions, rape can constitute a war crime. Widespread or systematic sexual violence can amount to crimes against humanity, which are considered more serious, lawyers say.
Memo. Global Rights Compliance Foundation is a non-profit that specializes in international humanitarian, criminal law and human rights, and works in conflict-affected areas around the world.