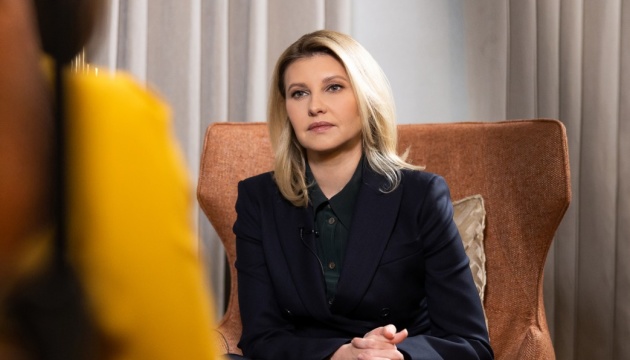 Sexual violence Russia's weapon of war, approved by commanders - Zelenska
Russian troops do not hide facts of sexual violence against Ukrainians, telling their relatives about it in phone calls.
That's according to Ukraine's First Lady Olena Zelenska, who spoke with Sky News, Ukrinform reports, referring to the Ukrainian President's Office.
"Indeed we are absolutely sure that this is the weapon of war because it is not a number of hidden crimes. They are out in the open. We have intercepted calls where they call their close relatives and discuss that," Zelenska said.
The First Lady is confident that the scale (over 100 cases are now being investigated by Ukraine's detectives) and brutality of such cases leads the Ukrainian government to believe that "not only it's a concerted weapon, it is the permission and the approval of the army commanders."
"That is why, in my address to the British Parliament, I spoke about the need to create a special tribunal for the crime of aggression by the Russian Federation against Ukraine. Because winning the war is not everything. It is important to prosecute those who gave orders to commit these crimes and those who committed them," the First Lady emphasized.
As reported, during Olena Zelenska's visit to Great Britain, she took part in the World Conference on the Prevention of Sexual Violence in Conflicts (PSVI Conference).