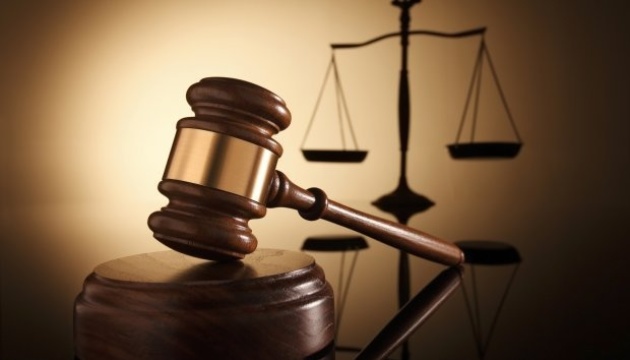 Two more terrorists with "LPR-DPR" groups sentenced in absentia
Another two members of "LPR" and "DPR" terrorist organizations have been sentenced in Ukraine to 10 years in prison.
That's according to the Security Service of Ukraine, Ukrinform reports.
"The SBU counterintelligence says two militants of illegal armed groups, the so-called" LPR/DPR," were sentenced in absentia to 10 years in prison. The militants had been fighting against Ukraine for four years," the statement said.
It is established that in 2014, two Ukraine nationals joined the ranks of terrorist organizations and took up arms against the forces of the Anti-Terrorist / Joint Forces Operation in eastern Ukraine and fired on the positions of the Ukrainian military.
The participation of the convicts in the battles across Donetsk and Luhansk regions has been properly documented.
The court found both militants guilty of committing a crime under Part 1 Article 258-3 (terrorism) of the Criminal Code of Ukraine.
The verdict has come into force. Both convicts have been put on a wanted list.
The pre-trial investigation was run by the SBU unit in Lviv region under the procedural guidance of the regional prosecutor's office.
As reported by Ukrinform, the Shevchenkivskyi District Court of Chernivtsi sentenced in absentia to 12 years in prison a member of the "DPR" terrorist organization, who shelled the Ukrainian Army positions operating a Grad multiple rocket launcher.
According to the inquiry, a Donetsk native, call sign "Korsa," in 2014 joined the illegal armed group "Golden Eagle 3rd Separate Motorized Rifle Brigade," created based on the so-called "Bezler Group." Since then, the convict has been involved in terrorism.
Commanding an artillery division, she led the shelling of positions of the Armed Forces and volunteer military formations with "Grad" MLR systems near Ilovaisk, Debaltseve, Vuhlehirsk, Marynivka, and Avdiyivka in Donetsk region, which resulted in mass casualties.
The court found Korsa guilty of committing a crime under Part 1 Article 258-3 of the Criminal Code of Ukraine, sentencing her to 12 years in prison.
The convict has been hiding from justice in the temporarily-occupied parts of Donetsk region. The woman has been declared wanted.
im