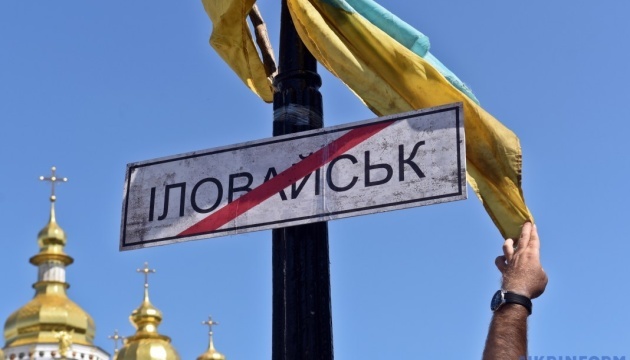 "DPR" militant faces charges of torturing captive soldiers in Donbas
The Office of the Prosecutor General of Ukraine has pressed formal charges in absentia against a member of the so-called "DPR," accusing him of torturing Ukrainian soldiers captured during the battle of Ilovaisk.
This was reported by the Office's press service, according to Ukrinform.
"According to the investigation, a citizen of Ukraine, as part of the 'DPR' terrorist organization, had been performed the tasks set by its leaders. In one of the so-called prisons set up in the Donetsk region's office of the Security Service of Ukraine, seized by militants, from August 2014 to February 2015 brutally treated servicemen of the National Guard and the Armed Forces of Ukraine, who had been captured by units of the Armed Forces of the Russian Federation during hostilities in the area of ​​Ilovaisk, Donetsk region, on August 24-25, 2015," the Prosecutor General's Office said.
The militant is believed to have tortured Ukrainian soldiers, including beating them and holding the Ukrainian military in inhumane conditions with no proper medical care and food provided.
Law enforcers are set to prepare paperwork to put the suspect on the wanted list.
Pursuant to Article 130 of the Geneva Convention relative to the Treatment of Prisoners of War of August 12, 1949, and Article 11 of the Protocol Additional to the Geneva Conventions of August 12, 1949, and relating to the Protection of Victims of International Armed Conflicts of June 8, 1977, the said acts constitute serious violations of international humanitarian law.
im