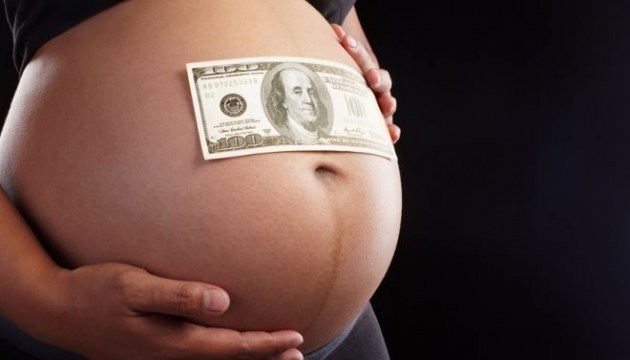 Baby-selling scheme, exposed: Foreign customers offering US$60,000 per child
The Security Service of Ukraine has cracked down on a ring of baby traffickers operating across the country's regions under the supervision of Kyiv-based culprits working in the reproductive health care industry.
The group had been selling newborns abroad under what was presumed to be a surrogacy program, the SBU's press office reported, according to Ukrinform
"A baby, provided with a full package of forged paperwork, would cost a customer a total of $60,000," the statement said.
The SBU says the criminal network included residents of Kyiv and Kharkiv regions, including the top managers of one of the capital's reproductive health care centers.
The illicit scheme implied helping foreigners register a fictitious marriage with Ukrainian nationals. Subsequently, complicit doctors would officially certify the front wife's "infertility," which in turn created grounds for the official use of assisted reproductive technology.
Then the group would search for surrogate carriers. As soon as a child was born, a sham marriage was terminated before foreigners were formally entitled to take the baby to their homeland.
During the inquiry, the SBU also documented incidents of negligence by the medical facility's center's staff, believed to have led to a number of deaths among newborns.
During the raid, authorized searches were held at the clinic and the suspects' homes where certain documentation and other evidence were seized as proof of a criminal conspiracy.
At the moment, law enforcers pressed charges against the suspects under Part 2 Art. 140 (improper performance of professional duties by a medical or pharmaceutical worker) and Part 1 Art. 366 (forgery) of the Criminal Code of Ukraine.
Further investigation is underway to establish all details of the elaborate scheme.
As Ukrinform reported earlier, the Ministry of Internal Affairs and the National Police initiated the effort to enhance Ukrainian legislation on surrogacy.
im