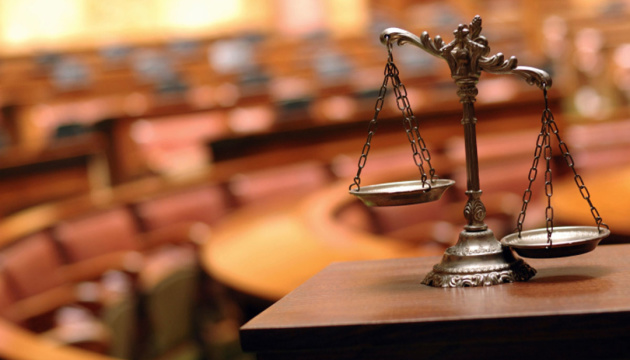 Kyiv court leaves Handziuk murder suspects in custody
Kyiv Court of Appeal has rejected the appeals filed by the lawyers for Vladyslav Manher and Oleksiy Levin, suspects in the murder of activist Kateryna Handziuk, and left them in custody until August 28, 2021, the court's press service has reported.
"On July 26, 2021, a panel of judges of the judicial chamber for criminal cases at Kyiv Court of Appeal considered the appeals filed by the defense team against a ruling by an investigating judge of Kyiv's Dniprovskyi District Court of June 30, 2021, which extended the measure of restraint in the form of detention for the defendants M. and L. until August 28, 2021, without determining the amount of bail," the report said.
Following appellate review, the investigating judge's ruling of June 30, 2021 has been left unchanged, and the appeals have been rejected.
On July 31, 2018, activist Kateryna Handziuk was doused in sulfuric acid near the entrance to her house in Kherson. She sustained burns to 40% of her body. Handziuk underwent several surgeries but died on November 4 of the same year.
Five people were detained on suspicion of involvement in Handziuk's murder. Ihor Pavlovsky, a former aide to MP Mykola Palamarchuk, was arrested on November 12, 2018.
On February 11, 2019, the Prosecutor General's Office served Manher with a notice of suspicion in organizing Handziuk's murder. The court chose a measure of restraint for him in the form of detention with the possibility of posting bail of UAH 2,497,300, which was put up. However, the court then changed the measure of restraint for Manher and arrested him, without the right to post bail.
On June 6, 2019, five direct perpetrators of the attack were sentenced to prison terms of three to six-and-a-half years.
In January 2020, Levin was detained in Bulgaria for organizing the acid attack on Handziuk.
On March 16, Levin was extradited from Bulgaria to Ukraine. According to investigators, Levin is a key figure who connects perpetrators and those who ordered the attack on Handziuk. He is suspected of organizing this crime, inciting others to commit it, and providing information about Handziuk's place of residence.
On July 28, 2020, the prosecutor's office filed an indictment against Manher and Levin for organizing the attack on Handziuk.
On July 1, 2021, Kyiv's Dniprovskyi District Court left Manher and Levin in custody for another two months.
op