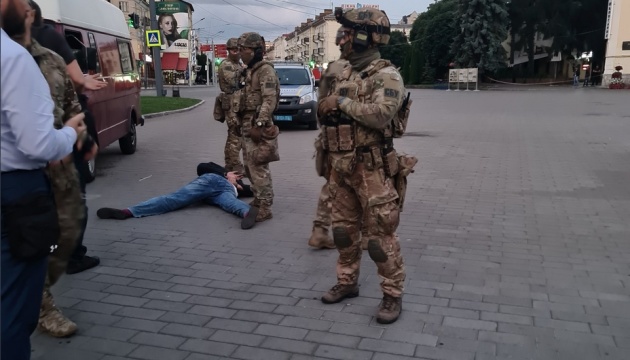 All bus hostages in Lutsk released, terrorist detained
An armed man who took people hostage on a bus in the western city of Lutsk has been detained, and all hostages have been released, Ukraine's Deputy Interior Minister Anton Gerashchenko has said live on the Ukraine 24 television channel.
"Our main task was to ensure the freedom of all hostages so that they would be alive and unharmed. That is why we were negotiating with the terrorist," he said.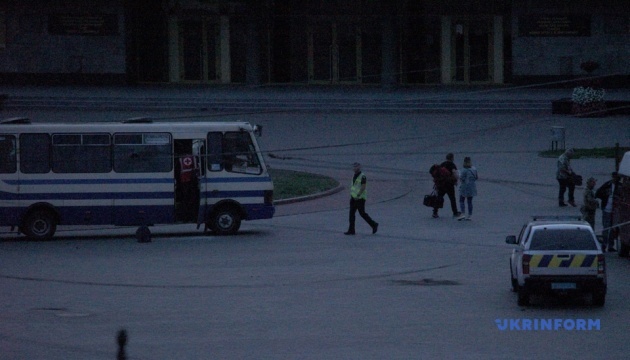 According to him, the hostages have been released "and this is the main result of this special operation."
Deputy Head of the President's Office Kyrylo Tymoshenko, in turn, wrote on Facebook that Ukrainian President Volodymyr Zelensky had persuaded the culprit to surrender and release all hostages.
"A difficult day in Lutsk. There are no victims thanks to the president. First, the president persuaded the culprit to release three hostages - an elderly woman, a teenager, and a pregnant young woman – and then to release all others and surrender," Tymoshenko wrote.
He also thanked Ukraine's SBU Security Service and National Police officers for their coordinated work for the safety of people.
A gunman seized a bus with passengers early in Ltsk on July 21. He said that he had placed an explosive device in the bus, that he had an automatic weapon and a large number of explosives. In addition, he said, another explosive device was placed in a public place and can be detonated remotely.
According to the SBU, there were ten passengers on the bus.
The real name of the hostage-taker has been established. He is Maksym Kryvosh, who was convicted twice and spent ten years in jail for serious crimes.
SBU investigators launched criminal proceedings under Part 1 of Article 258 (a terrorist attack) of the Criminal Code of Ukraine.
The gunman first released three hostages in the evening, and at about 22:00 Kyiv time, the bus was stormed by law enforcement officers.
President Volodymyr Zelensky said he was closely following the situation.
op