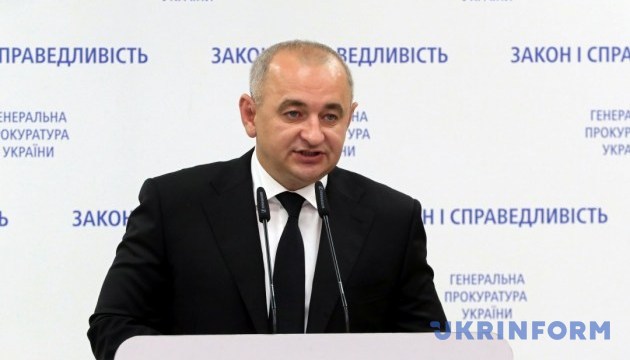 Former MP declared suspect in killing of Colonel Yerokhin in 2006 - Matios
The deliberate killing of Police Colonel Yerokhin, which was carried out in 2006, had been ordered by a former MP.
Ukraine's Chief Military Prosecutor Anatoliy Matios said this at a briefing on Wednesday, according to an Ukrinform correspondent.
"The intentional murder of Police Colonel Yerokhin, which was committed on July 26, 2006, that is 12 years ago, was then ordered by Ukrainian MP Sh.," he said.
According to Matios, this murder was investigated, and executors were sentenced to 12 years, but the organizer was not identified. Twelve years have passed and, since March, all measures have been taken to identify the customer - it was a people's deputy of Ukraine at the time.
It was established during the investigation that this MP planned a number of other murders. In particular, he ordered a group of individuals to kill his competitor in the banking sector. Two months later, the next killing was planned, but this plan was not completed.
"Today a notice of suspicion was approved for citizen Sh. - it is the organization of kidnapping a person, organizing the killing of Colonel Yerokhin and others," Matios said.
The maximum sentence in the form of life imprisonment is envisaged. According to the prosecutor, the MP was not detained, because the said person is already under investigation in other criminal cases.
According to an Ukrinform correspondent, the issue most likely concerns former MP Oleksandr Shepelev, who was arrested in March 2015 by Russian law enforcers after he escaped from an ambulance hospital in Kyiv together with a security guard in the summer of 2014. The former people's deputy was placed on the international wanted list by law enforcement agencies of Ukraine.
op