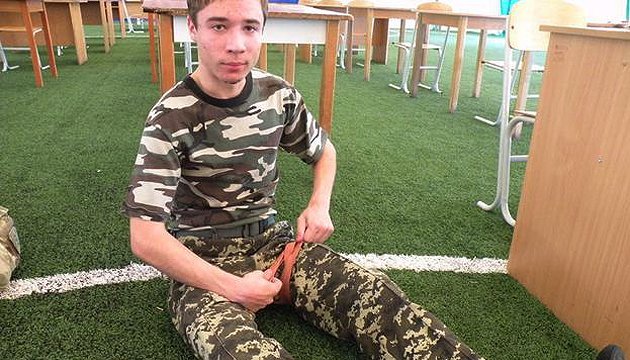 Prosecutors open criminal case on disappearance of Ukrainian in Belarus
Chernihiv law enforcement officers have opened a criminal case on the disappearance of Ukrainian citizen Pavlo Hryb, who left for Gomel on August 24 for a date with a girl - a likely FSB agent, the press service of the Chernihiv regional prosecutor's office has reported.
"Taking into account the public significance and repercussions of this event, we inform that the Chernihiv local prosecutor's office is conducting a pre-trial investigation in the criminal proceedings with a preliminary legal qualification in accordance with Part 1, Article 115 of the Criminal Code of Ukraine (deliberate murder) concerning the disappearance of a Ukrainian citizen, who, according to some media reports, may have been detained by employees of special services of a foreign state on the Belarusian territory," the statement reads.
Law enforcers said that they were currently conducting investigative actions aimed at establishing witnesses, the circumstances of the event and the location of the missing person. To this end, the pre-trial investigation authority sent an inquiry to the leadership of the State Border Service of Ukraine to confirm the crossing by a local resident of the state border of Ukraine.
Law enforcement officers were also given access to the personal belongings of Pavlo Hryb, which are important for criminal proceedings.
In addition, a petition for the provision of international legal assistance is being prepared for the competent authorities of a foreign state for the purpose of confirming or refuting the fact and grounds for the detention and prosecution of the Ukrainian citizen and his location.
Late on August 27, a Ukrainian citizen and a former border guard officer, Ihor Hryb, appealed to the Ukrainian Embassy in Minsk with a statement that his son, Pavlo, born in 1998, disappeared in Belarus.
On August 24, the young man left Chernihiv for Gomel and disappeared there. Ihor Hryb initially searched for his son in Belarus independently. Police representatives in Gomel reported that his son had been placed on the wanted list by the FSB of the Krasnodar Territory of Russia under an article "terrorist act."
Ihor Hryb previously served in the Ukrainian border troops and is now involved in the creation of a chaplaincy service in law enforcement agencies. He suspects that Russia's special services kidnapped his son in Belarus.
op