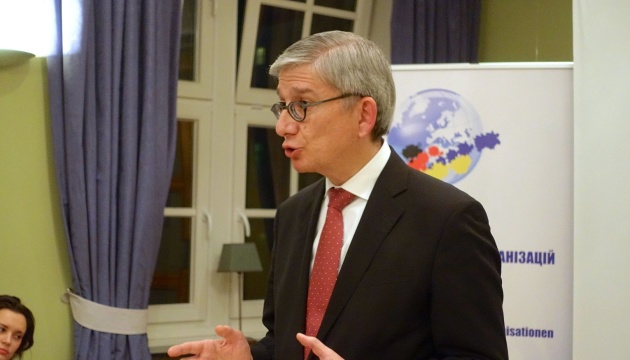 Ukrainian World Congress condemns terrorist attack in Finland
Ukrainians living abroad join the international community in condemning a terrorist attack that was committed in the Finnish city of Turku on August 18.
This was stated by President of the Ukrainian World Congress Eugene Czolij, an Ukrinform correspondent reports.
"The Ukrainian World Congress is appalled by this act of terrorism and expresses solidarity with the Finnish people in the wake of this tragedy," Czolij said.
On behalf of the 20-million strong Ukrainian diaspora, he expressed sincere condolences to the families of the victims and promised to pray for all of the victims of this act of terrorism.
On August 18, a man stabbed several people in the center of the Finnish city of Turku. Two people were killed and eight injured in the attack. Police said later that an 18-year-old Moroccan suspect deliberately targeted women.
The man was arrested. He confessed to committing the crime, but denied that he was guided by terrorist motives.
op