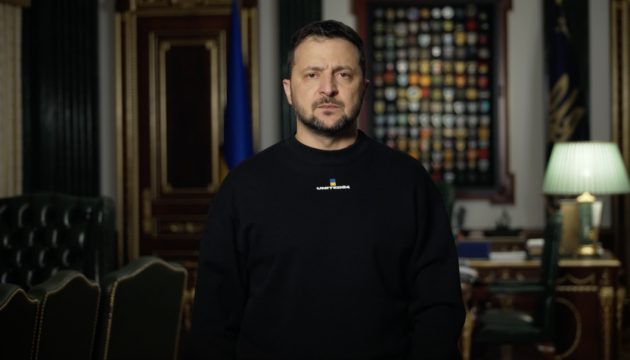 Zelensky: Deliveries of artillery shells to Ukraine slowed due to war in Israel
President of Ukraine Volodymyr Zelensky has said that the shift in focus to the Israel-Hamas war has slowed deliveries of artillery shells to Ukraine, undermining the war effort as the counteroffensive against Russia grinds to a standstill.
That's according to Bloomberg, Ukrinform reports.
According to President Zelensky, combatants in the Middle East have sought 155-millimeter shells, a key component to weapons deliveries Ukraine needs to press back Russia's invasion. The sudden demand comes at a sensitive moment, as the European Union signals it's unlikely to a promise to deliver a million rounds of artillery by March.
"Our supplies have decreased. "It is life — and it is normal, as everyone is fighting for survival and we should defend ourselves as well," Zelensky told a group of journalists in his office in Kyiv on Thursday.
Zelensky assured allies that Ukrainian defenders are making preparations to take the fight through the winter. A delegation from Kyiv visited Washington this week, where House lawmakers passed a funding bill that doesn't include aid to Ukraine.
"Now I am focused on getting aid from the West. Their "focus is shifting because of the Middle East — and other reasons. Without the support, we will move backward," Zelensky said.
According to Bloomberg, US authorities have signaled that deliveries are being disrupted, citing funding delays. The Pentagon said this month that dwindling funds meant a restriction of flows of military assistance to Kyiv. President Joe Biden's administration has urged Congress to break a deadlock and approve a $61.4 billion request for funds for Ukraine.
Biden and EU leaders have vowed to continue their support, with weapons deliveries and financial assistance. But the campaign against Russian forces, which began in the summer, has delivered little progress.
As Ukrinform reported, the Pentagon called on Congress to approve aid to Ukraine and Israel as soon as possible.
US President Joe Biden signed a bill averting a government shutdown for now, with Israel and Ukraine aid still stalled.